Home » Android, Google, Rumors, Samsung
Samsung Galaxy S receiving Android 2.3 in February?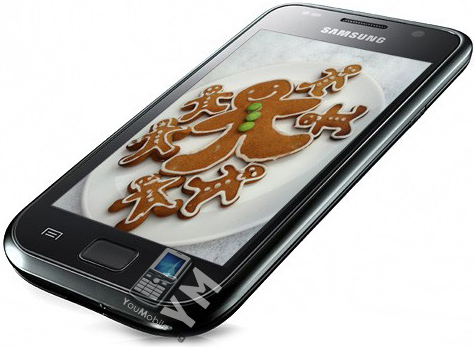 A few days ago, Google officially launched the Android 2.3 a.k.a Gingerbread and it is currently available on Nexus S only, which is a successor to Nexus One, and it's manufactured by Samsung. Samsung Galaxy S users are looking forward to Android 2.3, and we told you a few days ago that Samsung Galaxy S will get Android 2.3 soon, but we don't know when it's really happening. YouMobile is saying that Samsung will launch Android 2.3 for Galaxy S in February. It's not confirmed yet, so take it as a rumor. We don't trust this rumor, because Samsung had delayed Android 2.2 for Galaxy S a few times, so let's wait for some official words from the manufacturer. Galaxy S is a very powerful device, and it's capable enough to run Android 2.3, and I am sure that Android 2.3 will run smoothly on the Galaxy S, thanks to the super fast 1 GHz Hummingbird processor. So Galaxy S users, tell us what you are thinking about the Gingerbread!