Home » Android, HTC, USA
Sprint HTC EVO Shift image leaked!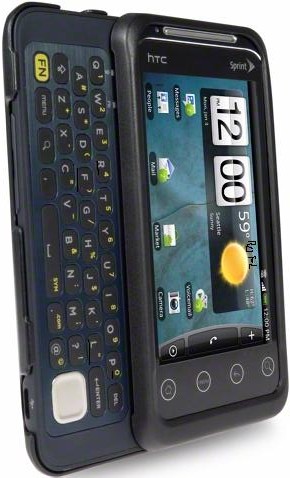 Remember the HTC Knight we saw a few months ago, and we heard that the phone is coming to Sprint, and it will be Sprint version of HTC Desire Z. The first real picture of the HTC Knight has been leaked, and we can see that the front buttons of the phone are just like the HTC EVO 4G, but the screen is small as compared to EVO. The phone looks a little thick in the image; this is because the user of this phone is using a hard shell case on it, otherwise the phone will be almost like T-Mobile G2 in size. We heard that the device is coming out next month during the CES 2011.
About the specs, it's rumored that the device comes with 4G connectivity, 3.7 Inch Touchscreen, 1 GHz processor, Android 2.2, and new HTC Sense UI. Well, I think this is good news for people who are looking forward to a small version of HTC EVO 4G, so folks stay tuned because hopefully HTC and Sprint will announce it soon!