Home » Samsung, Windows
Samsung Windows Phone 7 powered phone leaked !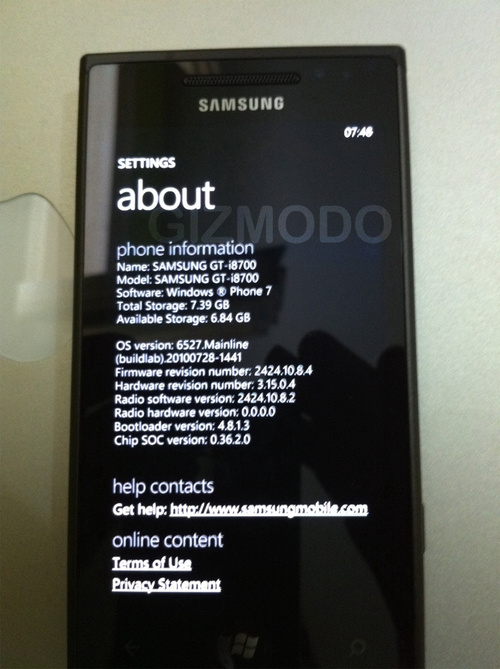 Folks over at Gizmodo was sent in some sexy shots of an upcoming WP7(Windows Phone 7) powered phone, which is manufactured by Samsung, and known as Samsung GT-i8700. I believe that this handset is a part of Samsung Galaxy family, and currently we only know that the phone comes with 8 GB of internal storage, and it also has a camera with LED flash, that's all we know.
The phone looks really promising to me, and I hope it will be a strong performer like the Galaxy S. The phone got a candy-bar design, like it's tall and it looks thin to me. Well, as the time passes, hopefully we'll get more information related to the phone.