Home » Android, Motorola, USA, Verizon
The Droid X is here !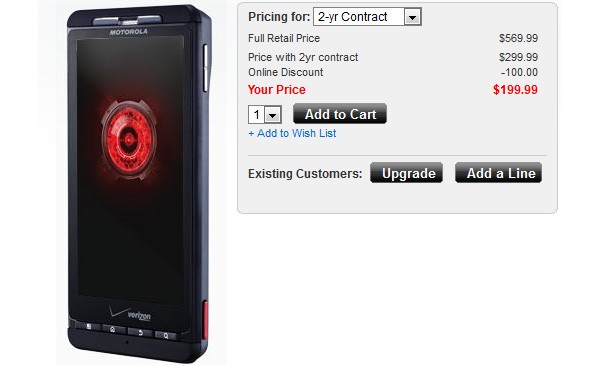 Here it is people, the long awaited Motorola and Verizon flagship device, the Droid X. The Droid X is now available for purchase on Verizon Wireless online store, so go fast and get your phone asap before it goes out of stock, did I say out of stock? I hope Verizon will fulfill their promise that they have enough stock to deal with their customers. You can get your phone from the store tomorrow when Verizon will open their gates. The phone is going for $199 after $100 rebate and a 2-year agreement with Verizon. You can also get a discount on a  32 GB Micro SD if you buy it with your Droid X, the card usually costs around $150, but you will get it for $100 with Droid X. So guys stop looking at my face and order your Droid X, and don't forget to tell us about your experience with the Droid X.