Microsoft is bringing Maps apps to Windows 10 Technical preview in the latest 10051 build. The Maps app looks similar to the one on the desktop as it is based on the Windows Universal app platform.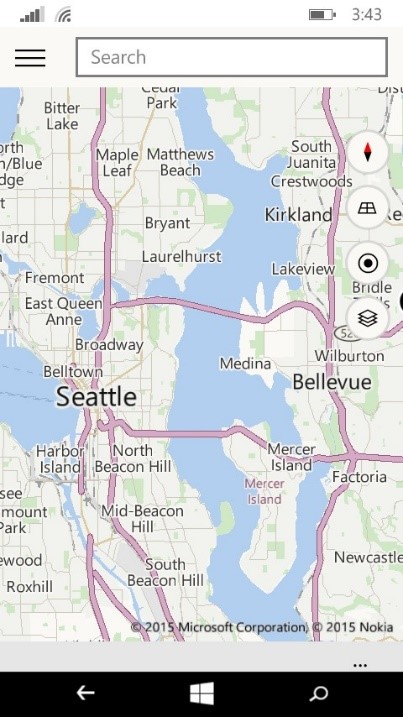 It includes street and satellite views, local search data and voice-guided navigation. It also meshes together aspects aspects of both Bing Maps and Nokia's HERE maps. Users can pinch for zooming in and out of maps in the phone app, users can also tilt the map by scrolling with two fingers. The app features imagery from both Bing Maps and Nokia's Here maps, which are integrated for the first time into a single app on Windows 10.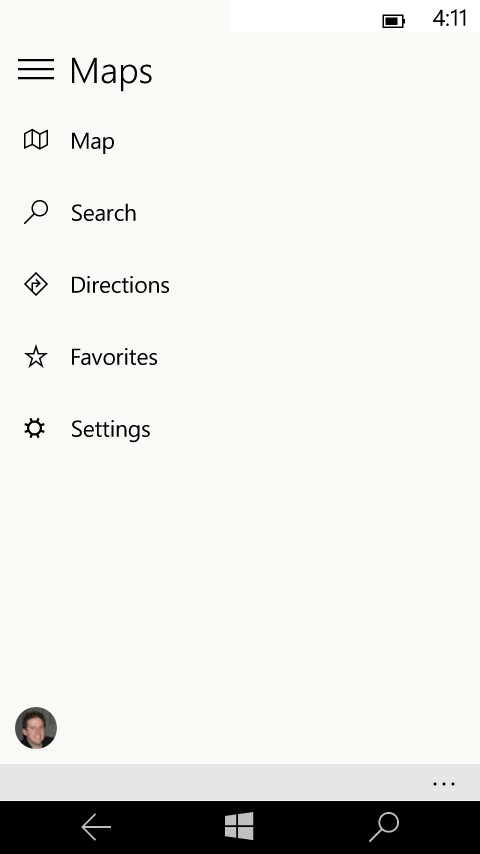 In addition, the maps app offers turn-by-turn directions, with the best routes based on current traffic conditions, and maps can also be downloaded for offline use. It will provide you with popular point of interests such as restaurants, gardens, hotels, local attractions by simply tapping on the Search button.
Microsoft has also announced that a number of cities which have been included in the Bing Maps Preview app for Windows 8.1 with 3D images, are now available to view in the Windows 10 PC preview maps app as well. There's also additional streetside panorama imagery as well.