Apple is rumored to be entering the personal health and fitness tracking segment with the upcoming iPhone and/or supposed iWatch. Earlier this month, 9To5Mac leaked a screenshot from iOS 8 revealing the upcoming Healthbook application for iPhone. Today, 9To5Mac have posted an extensive coverage of the upcoming Healthbook.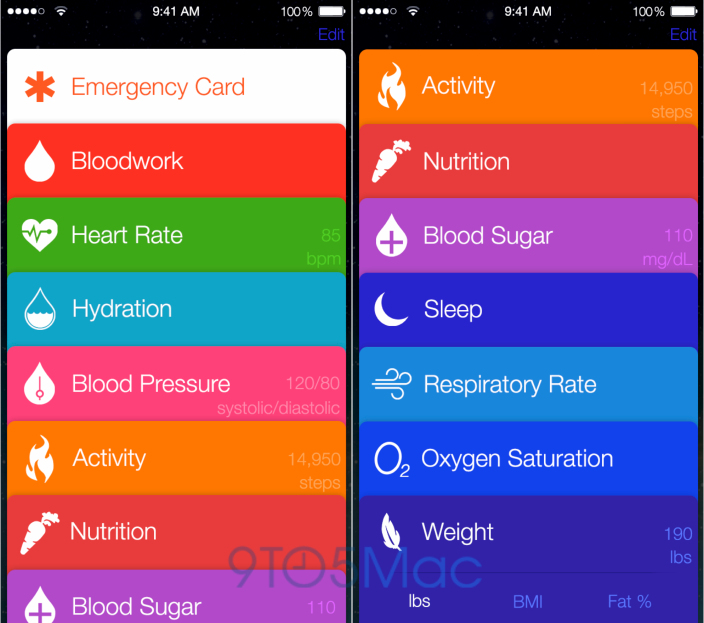 The design of Apple's Healthbook takes cues from their Passbook application and uses card like interface. As per the screenshot, Apple is going full fledged into the personal health and fitness market by tracking more than vital signs. The Healthbook application keeps a complete record of various aspects of your health like – Bloodwork, Heart Rate, Blood Pressure, Hydration levels, Blood Sugar, Sleep, Respiratory rate, Oxygen Saturation and weight.
Apple could use the iPhone to track all the details, but it is highly unlikely. So, with the leaked Healthbook application, there is a very high chance that Apple will be launching their own fitness tracker – most likely a smartwatch that has been rumored to be in the works for nearly four years – Apple iWatch.