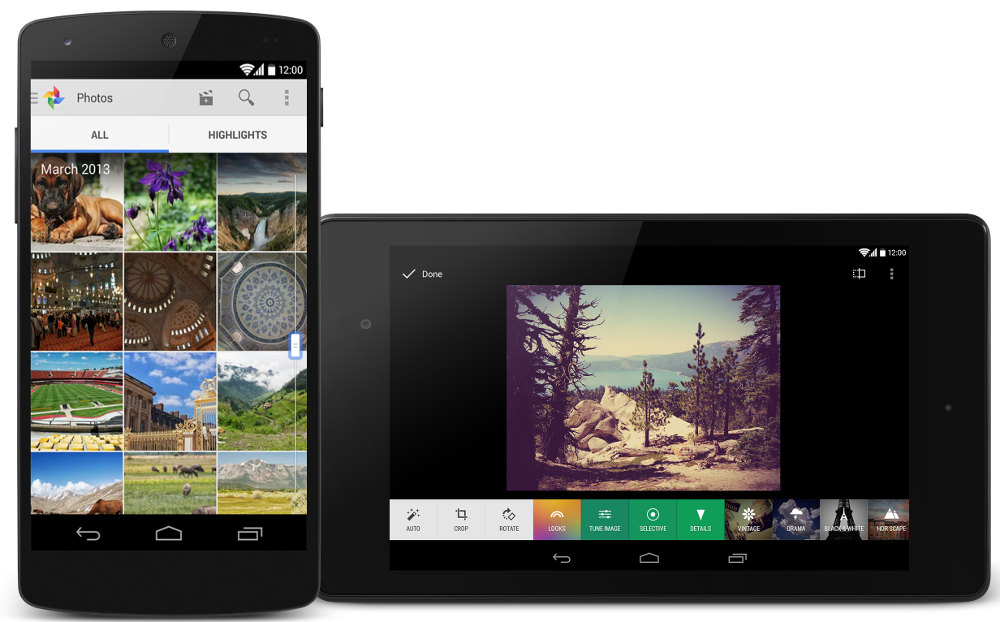 Google has started rolling out a new Google + update (version 4.3) for Android, that brings a lot of new photo editing features, new filters, snap-seed-inspired tools and more. The main feature is the non-destructive photo editing, that lets you backup full-resolution photos from your desktop, edit them on your phone, add edit the same photo with some finishing touches from your tablet.
New features in Google+ 4.3 for Android
Non-destructive photo editing across devices – Start your edits on one device, and continue (or start over) on another.
New filters and creative tools – Tools (like crop and rotate), 1-touch filters, and Snapseed-inspired enhancements (like Drama, Retrolux, and HDR Scape).
A single view of all your photos – Displays your entire photo library
An easy way to browse your photos by date – S

wipe through your photos in the 'All' view, and look for the scroll bar on the right. Dragging the scroll bar up or down will quickly move you forwards or backwards in time
The new update would gradually roll out to Android users gradually through Google Play.