Huawei is announcing a lot of products at the MWC 2014 event and one among them is the new and innovative Huawei TalkBand B1. Huawei's TalkBand B1 is a smart watch that comes with a flexible display and comes with wireless calling facilities. Before the official launch, popular Twitter account @evleaks had tweeted about a possible smartwatch from Huawei and here it is.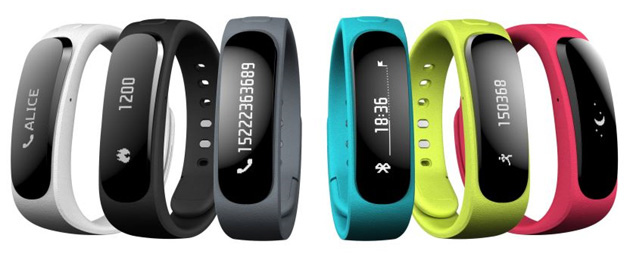 Huawei TalkBand B1 is being branded as a "Talk and Track" companion and comes with a flexible 1.4inch OLED display. The TalkBand B1 also comes with a Bluetooth 4.1 earpiece that supports nearly seven hours of voice calls. The smartwatch supports Android 2.3+ devices and iOS devices and connects with the devices via NFC.
TalkBand B1 comes with sensors that help you to track activity time and progress(fitness tracking), including steps taken, miles covered and calories burned wirelessly. The smartwatch records sleep duration and quality of sleep and comes with smart alarm and nap functions to help you rest better.
In terms of dimensions, the TalkBand B1 measures 14.6mm thin and comes at 26g along with  bendable design. TalkBand B1 comes with a removable 9.4g earpiece. There is a 90mAh battery that can be charged via USB connector and is expected to last for 6 days.
HUAWEI TalkBand B1 plans to release the device in China during March 2014, and it will be available in Japan, the Middle East, Russia and Western Europefrom during Q2 2014.
Monish Kumar contributed to this post