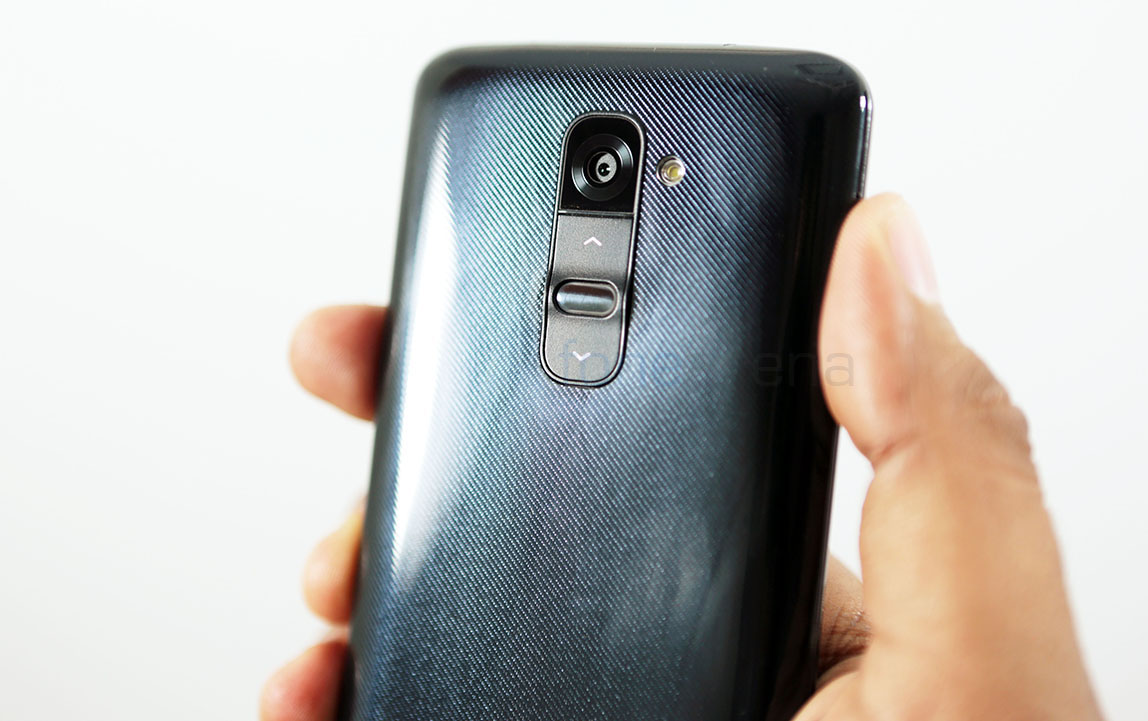 Last week LG confirmed that it would launch the LG G Pro 2, successor of the LG G Pro later this month. The company did not reveal the specifications or image of the device at that time. Last week images of the G Pro 2 appeared online showing G2-like rear-mounted power button and volume keys. Today LG has confirmed that it would have a 13-megapixel rear camera with LED flash and OIS (Optical Image Stabilizer or optical image stabilization) capabilities.
In addition to OIS, it would also have EIS (Electro Image System) that uses software enhancements to correct image when capturing and image for a much sharper and crisper picture. The new OIS plus would also be more effective again device shake and for better images in dark environments. It would have a 2.1-megapixel front-facing camera.
The LG G Pro 2 would also have 4K Ultra HD (3840 x 2160 pixels) resolution video recording and slow motion video recording at 1/4x speeds or 25 fps. Other camera features include, Continuous shooting that lets you capture up to 20 photos and view them in burst shot layers.
The smartphone would have a new camera UX for a better imaging experience. We should know the complete specifications of the G Pro 2 closer to the launch.