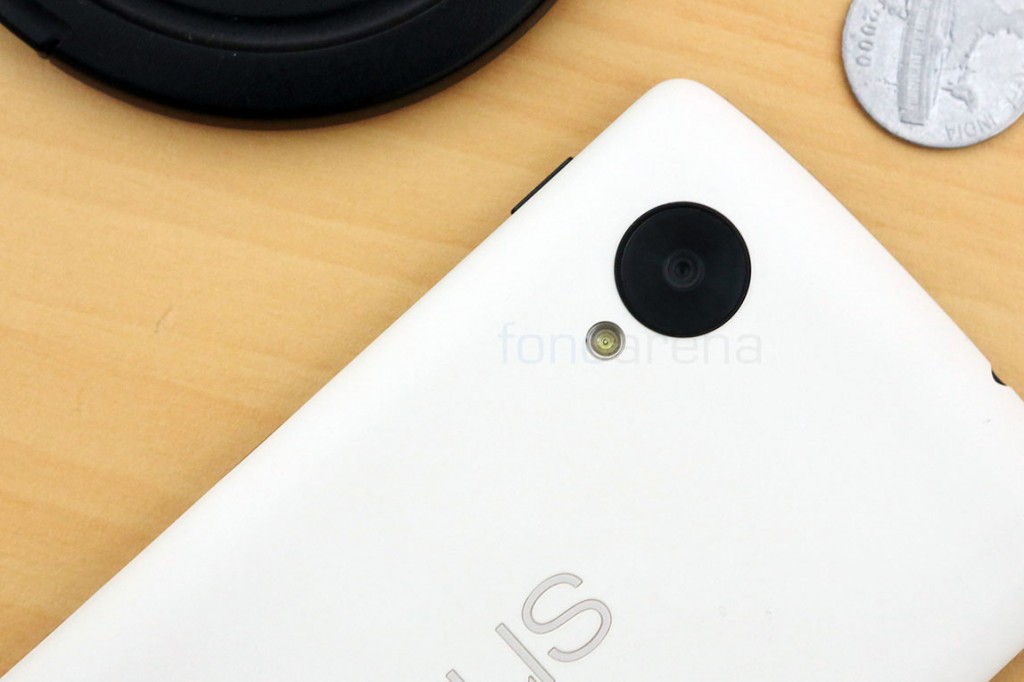 Very recently, Google had announced the Android 4.4.1 update to fix the Nexus 5's camera. The update was quickly superseded with the 4.4.2 update that brought in more fixes and was directly delivered to all 4.4 users. We had reviewed the Nexus 5 initially, and found it to offer good pictures only in the HDR+ mode and not the normal mode which produced average pictures with warm saturated colours. Google says they have fixed that with the 4.4.2 update, with improved autofocus times and general overall speediness that will hopefully reduce the shot-to-shot time. Well, does it? We find out, in this video below –
httpv://www.youtube.com/watch?v=9ASwFFKftP8
This is what Google promised with the update –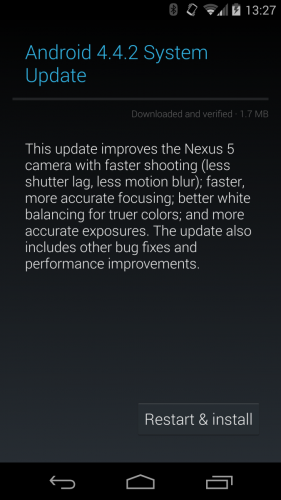 To reiterate again, the main changes here are all about the camera. So, to test this out, we took two Nexus 5s, one with Android 4.4.2 and one without, taking several images and a video to see if the changes are visible enough for us, the end user. Here are all the full resolution camera samples of both the devices –
Nexus 5 with Android 4.4.2
Nexus 5 with Android 4.4
Now, lets compare some of them side by side to see how the software alone has changed the camera.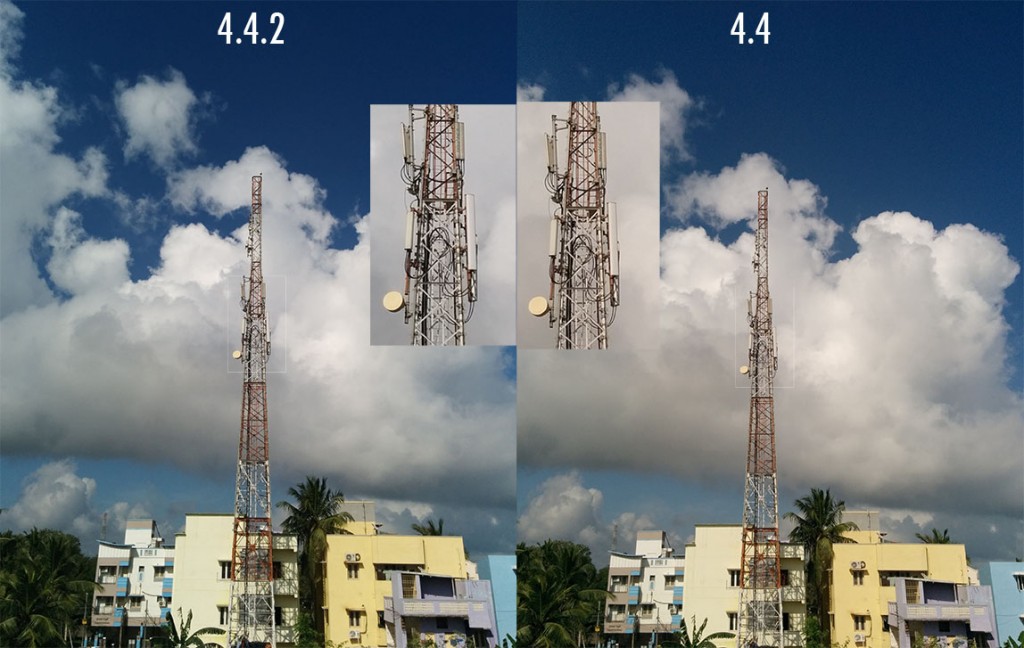 In this first sample above, the changes are quite obvious. The 4.4.2 update displays truer colours, closer to what we saw in real, and also massively reduces the minute amount of noise that creeps up in the 4.4 one. For example, take a look at the underbelly of that huge cloud, it displays warmer whites and is also slightly grainier when compared to the one on the left. We saw similar performance in other brightly lit daylight photos too. One more –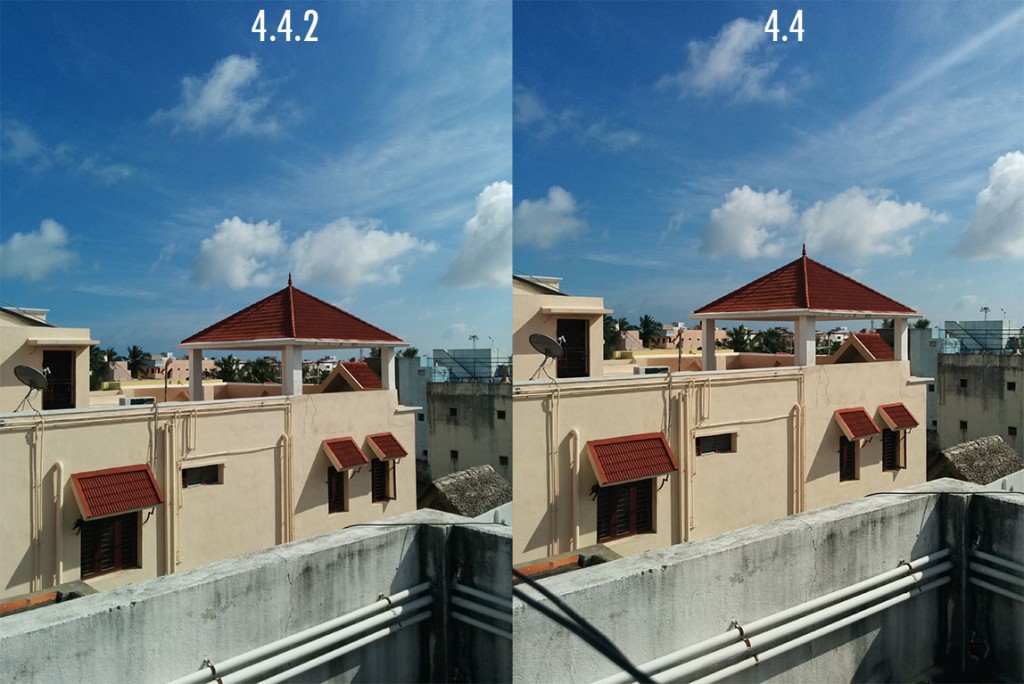 Moving on to the mysterious HDR+ mode, which we found out as something which is nothing like HDR, seems to have improved too! This is a direct comparison between the two HDR+ modes after and before the update –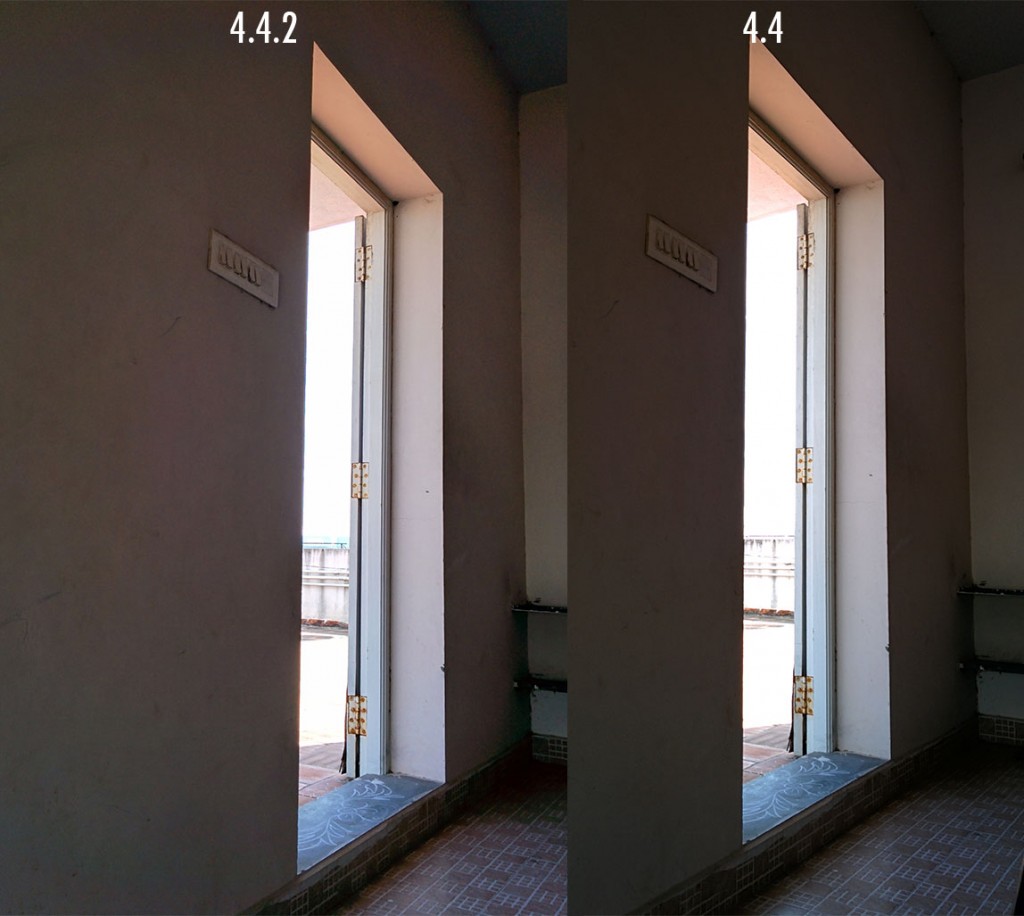 You can notice here that the actual dynamic range has now increased. The shadows are brighter and the distant buildings too appear in a blue haze, if you take a look at the photo closer. We still don't find this as good as other HDR outputs but we guess we will take this as an improvement. And now, for a low light test –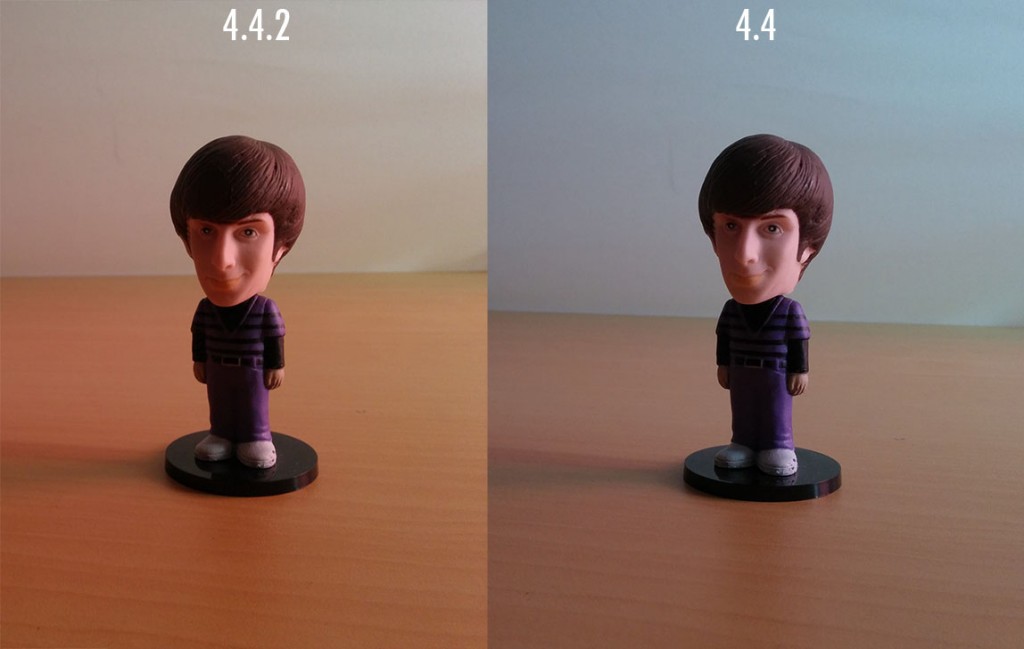 The one on the right might look subjectively nice because of the colours, but let us tell you that they are not the true colours. We have a red curtain for the window that casts a red highlight on anything that's placed on the table, so again, we see the improvement in truer colours on 4.4.2. You can also notice that the image on the left has more contrast and is definitely more likeable in terms of colour rendition as well as sharpness. We think Google has delivered on their promises of a better camera performance with 4.4.2.
We also had other observations with the camera, listed below –
Camera now focuses faster and shot to shot times have been reduced in tough conditions, negligible otherwise
HDR+ mode takes as long as before though
Truer colours and lesser noise – Smoother details overall, more likeable
Video – OIS is jerkier but audio cuts off noise better than before
For a look at the video sample, do take a look at the video above to find out the differences.
Well, there you go folks. Looks like Google has delivered on the promises of a better camera with the 4.4.x updates. The camera definitely takes better photos in normal as well as HDR+ modes and we would like to tell you that the HDR+ mode alone is not the only good mode on the Nexus 5 anymore. For a faster experience and good enough photos use the normal mode, but again, for better dynamic range and evened out exposure go for HDR+. Have more questions? Let us know in the comments section below.