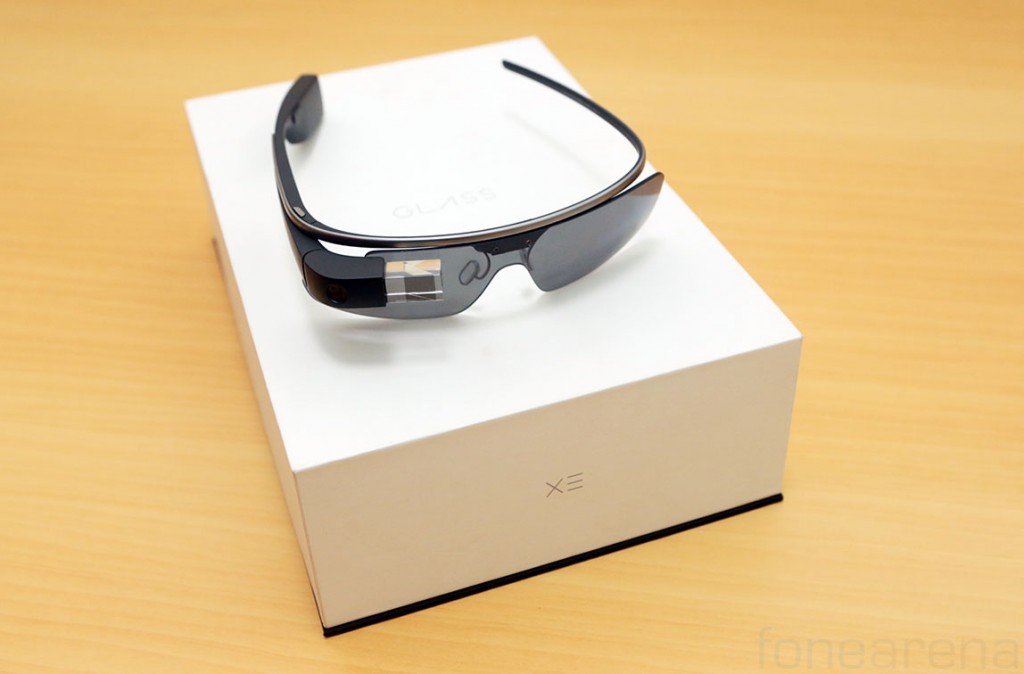 We are lucky to have Google Glass at the FoneArena for an unboxing. We have managed to get hold of a Google Glass Explorer Edition 2013 version and we are bringing you the first ever unboxing of this innovative product in India. Watch the full unboxing below.Google Glass is probably one of most innovative products from Google and it was publicly announced at the Google IO developer conference in 2012. It is currently available only in the US on a invite only basis for a 1500 USD. Thanks to some of our friends who made this possible! Watch the unboxing below and make sure to subscribe to our channel and newsletter , we have some exciting stuff planned around Glass!
httpv://www.youtube.com/watch?v=tlHzWL305GY
To answer the million dollar question – Does Glass work in India ? Yes it does! Will bring you a detailed walk through soon but you can enjoy the unboxing for now.

In terms of the hardware specifications ,  the display which is positioned above your eye acts like a 25 inch TV at a distance of 8 feet. The front facing camera can capture 720p HD video and 5MP stills and some of the stills are pretty good for a tiny camera mounted on your head. Audio output is through bone conduction or via the optional mono ear phone. There is 16GB of storage out of which 12GB is usable.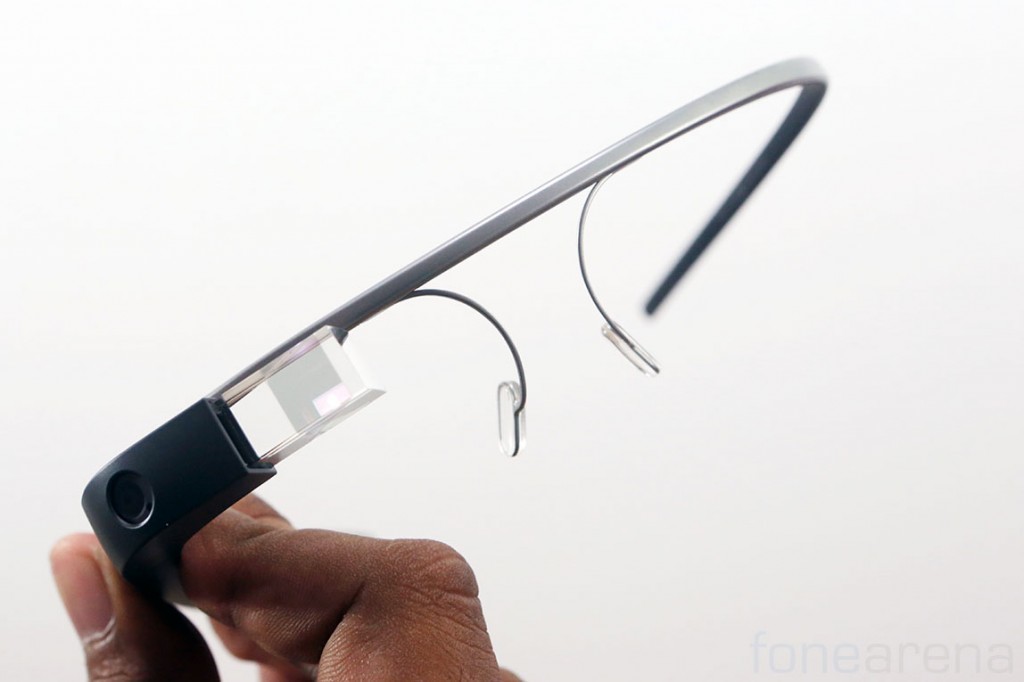 Box Contents
The box is very simple and does not have much info except for the Glass logo on the top and the XE logo to signify Explorer Edition on the side.
We have the Charcoal color edition here but it is also available in Tangerine(orange), Shale, Cotton(White) and Sky(cyan).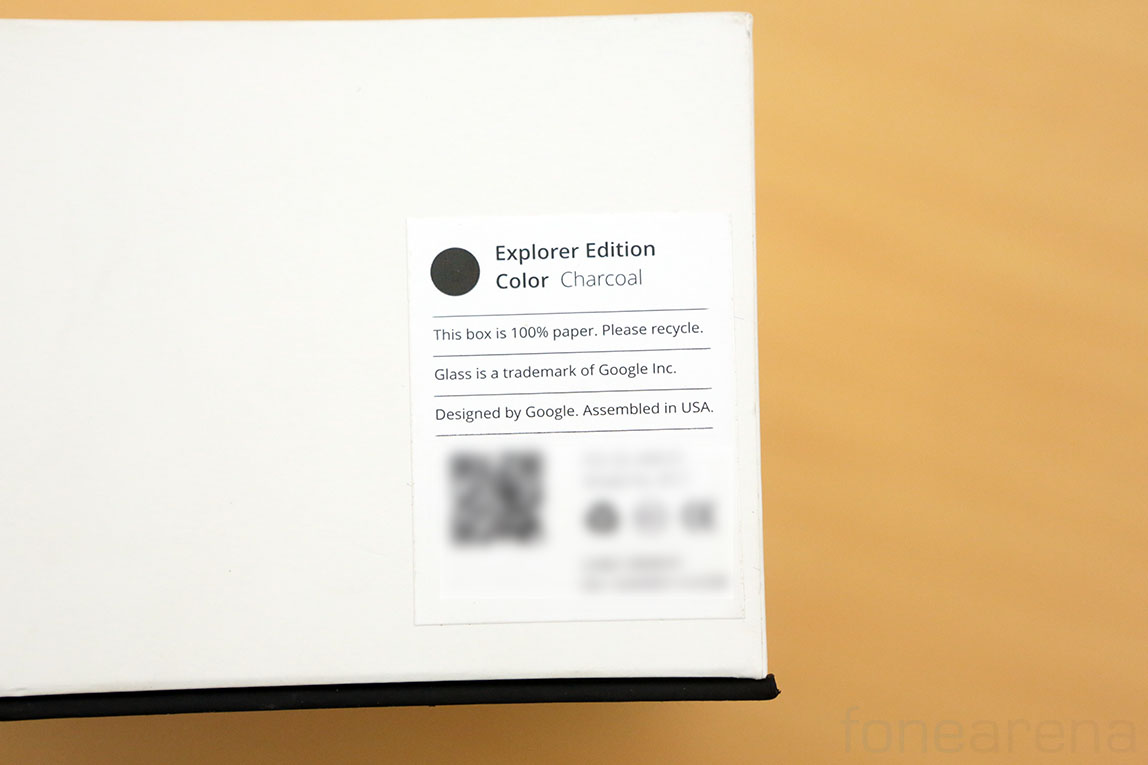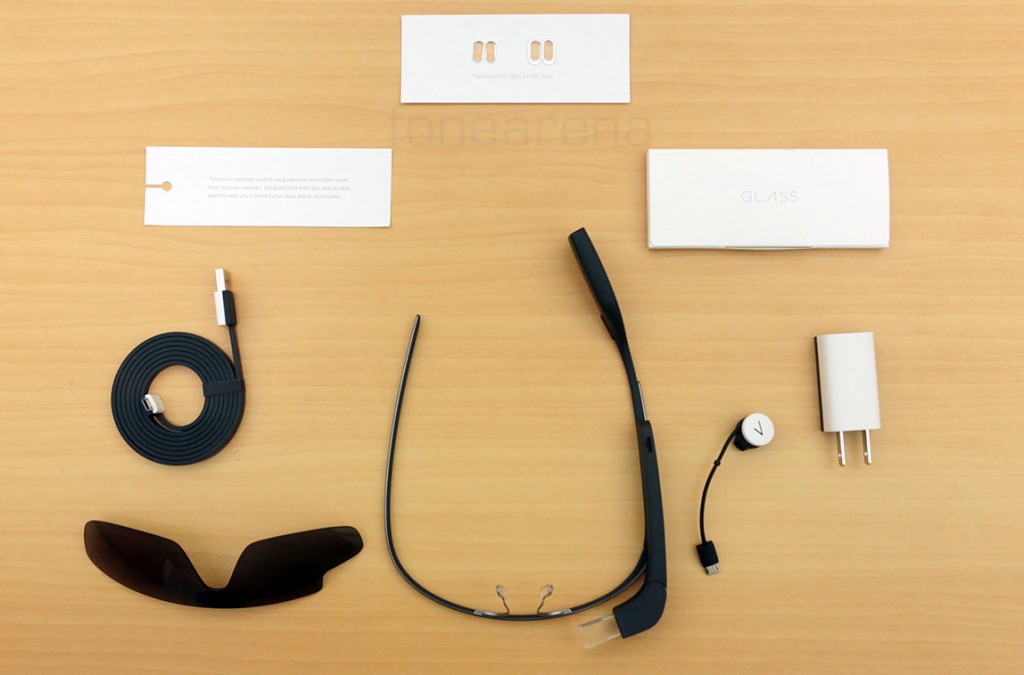 Google Glass (Model:XEC)
Glass carrying case
Nose pads
mono ear phone
AC wall plug
microUSB cable
Sun shade
Just in case you are curious the AC plug works on 110V and 240V too.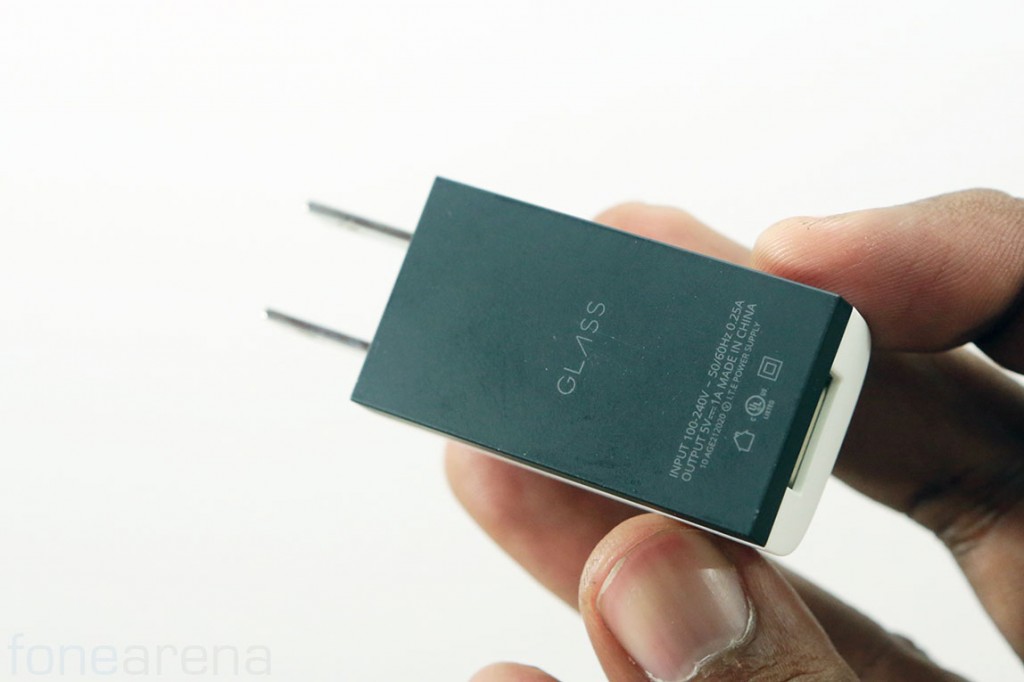 Check out more photos in the gallery below

What do you think about Glass ?