By launching the iPad Mini with Retina Display relatively early in India, Apple is showing that it is beginning to value the Indian market. Last year, when Apple announced a smaller iPad called as the iPad Mini, it missed one of the vital aspects – Retina Display; yet sold in large numbers. The tech industry was pretty sure an iPad Mini with Retina Display was coming in 2013 and as expected Apple announced the iPad Mini with Retina Display.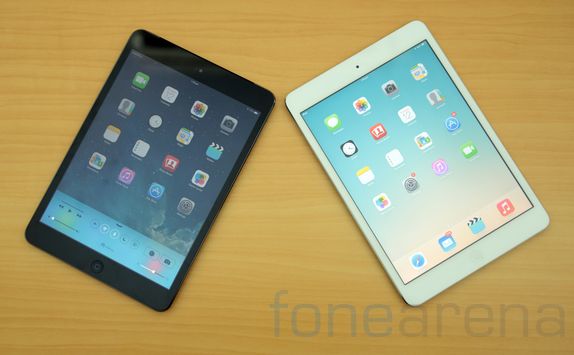 The first difference that you would notice on the new iPad Mini is its amazing RETINA display which was missing in the predecessor. That is probably one of the biggest changes, but not the only change. In addition to adding a high resolution display, Apple has given the iPad Mini its best processing chip – A7 64bit processor, the exact same one that powers the larger iPad Air and smaller iPhone 5s. However, since the Aluminum build of iPad Mini is hardly criticized, Apple has decided to retain the same solid build.
We recently unboxed the all new iPad Mini with Retina Display and brought you the photo gallery of iPad mini with Retina display. Today we bring you the photo gallery of the new iPad Mini with Retina display and its predecessor. You can check out the photo gallery right below.
Well. What do you think of the latest iPad Mini? Do you think it still looks gorgeous or does the same design language begin to bore you? Let us know in the comments below.