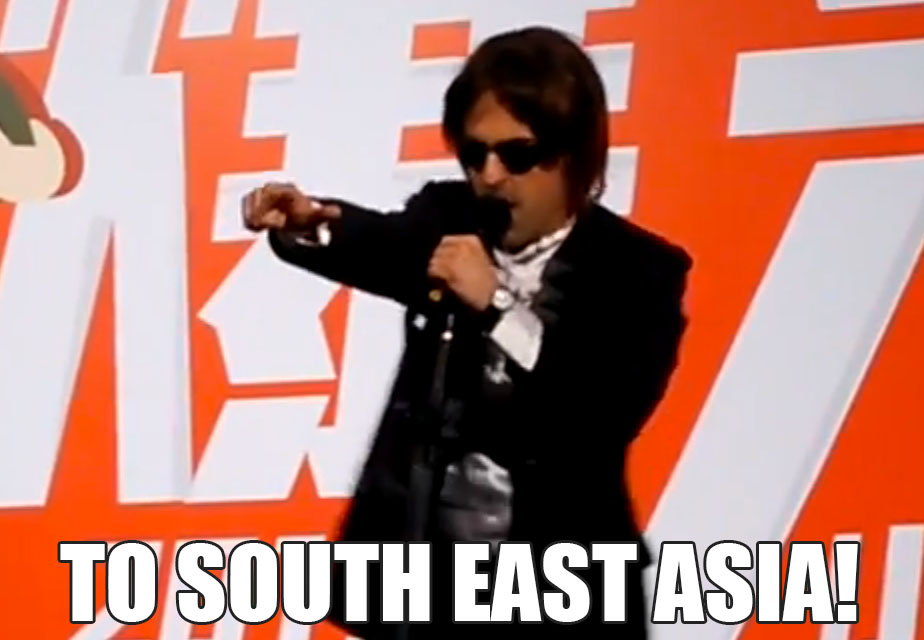 Xiaomi, the company that was recently in the news for insane flash sales and earlier, for the hire of Android VP Hugo Barra, has laid out plans to expand beyond China. Singapore is one of the first markets in which Xiaomi is targeting for its full fledged operations, as a part of its expansion to South East Asia. Hugo Barra was appointed as the company's VP of global operations and it seems like his work is now in full swing. Xiaomi's top executives were recently in Taiwan for a fan gathering, addressing their huge fan base with quizzes, oversized T-Shirts and even a performance from Hugo Barra, who sang and danced to a popular Taiwanese song!
I've been spending a lot of time with potential partners in other countries, in Southeast Asia primarily, We just came back from a trip to Singapore a few weeks ago, and we're trying to get our operations for Southeast Asia set up as quickly as possible.
said Barra, when asked about what Xiaomi's expansion plans are like. Also when asked why they chose Singapore first, he said "It's an important hub for the region. A lot of businesses start there, so that's why we researched that area first.". But, with regards to testing its might outside of China, Taiwan was its first choice. The company is not only already shipping to Taiwan from its website, but now also has an increased head count to 6 for the regional office, and has partnered with local operations for better delivery and storage. This will be setting the precedent for how the company does business in other new markets as it expands.
According to TechinAsia, Xiaomi is looking to set up operations in South east Asia as soon as possible, starting with Singapore. On launching in different markets –
Our strategy is always to do what our fans want and meet what they expect us to do. So when we enter a new country, we want them to have options. So like here in Taiwan, you can buy a phone either directly from us, pay full price, and choose any carrier you'd like to use. Or you can buy it with a subsidy. This is a good choice. Our philosophy for the rest of the world, including Southeast Asia, is exactly the same. In some countries, carriers act like they do in Taiwan. They're in the business of selling phones and offering subsidies. In other countries they're not. So our strategy will vary a little bit from country to country.
It looks like Xiaomi is all set to enter into partnerships wherever necessary, or go with the usual model of selling phones standalone from its website, with carrier choices left to the user. This is very much like how Google Play operates in overseas markets as well as in the USA. Now that Xiaomi have expressed interest to move beyond their comfort zone, we do hope they look at India as a viable market. Chinese manufacturers like Gionee are already established in India now, and we do know that Oppo is coming to India too, but will Xiaomi follow suit? Well, we'd love to see some attractively priced quality smartphones here too. Pretty sure the market is ripe for VFM devices like the Mi-2 and Hongmi!
Anyways, until then, lets watch Hugo Barra sing some Taiwanese pop song with some boss moves –
httpv://www.youtube.com/watch?v=UruANATE_LU
More photos of Xiaomi's fan gathering in the source link!
Source TechinAsia