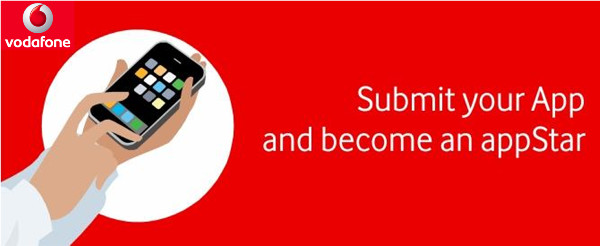 Vodafone India has launched App Star Contest for developers that enables them showcase their talent. Developers can submit their unique apps, and the 3 best apps would be chosen in categories such Game, Utility and Local Language. The contest will be held at two levels – India and international and is applicable for established company, student, hobbyists or a freelancer in range of platforms such as Blackberry, Android, J2ME, Windows Phone and iOS.
Developers of the top 2 apps in the overall contest will compete for the international AppStar contest in Kenya
Contest Schedule
India Round – Upto November 5, 2013
Contest Winner Announcement – November 25, 2013
International Event – December 2013
One winner to be announced in the category for best idea for an app
The contest seeks to encourage apps which work in local conditions (like feature phones, local languages, etc), says Vodafone. The winner for this category will be decided based on the number of votes that the particular idea will generate. International prizes are worth US$25000.
Developers can enter the Vodafone AppStar contest by heading to vodafoneappstar.com