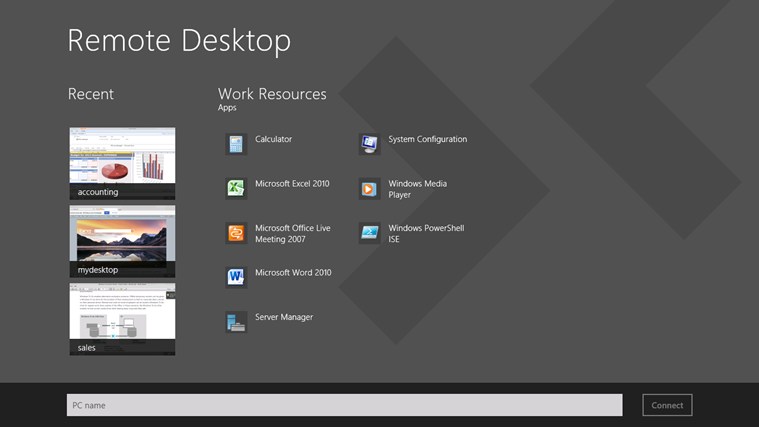 Remote Desktop has been a popular feature for Windows PCs for a long time, mainly used to remotely help your friends or family, usually for troubleshooting. The Server-Client methodology has enabled the clients to exist on many platforms. In fact, the Remote Desktop Protocol is widely known to be used in third party apps, but as always, nothing comes close to the apps done by the people who created it. Microsoft are doing just that, by releasing Remote Desktop apps for iOS and Android later this month, according to the company's own press release.
There are enough Remote Desktop clients on the respective stores already, but the official one might prove more functional and useful for many. The Remote Desktop Touch app is already available on the Windows Store, but is not available for Windows Phone yet, and it was surprising to note that there was no mention of that in the press release. The release states –
Further, with Windows Server 2012 R2 Microsoft is introducing the Microsoft Remote Desktop app, available for download in application stores later this month, to provide easy access to PCs and virtual desktops on a variety of devices and platforms, including Windows, Windows RT, iOS, OS X and Android.
May be this is something newer. With the introduction of a touch based user interface with Windows 8, the remote desktop should be much easier to navigate from touch devices now. Apps like Team Viewer already take advantage of this feature to offer advanced support. The new apps are built on the latest RDP 8.1. While the app may be offered for free, the licensing costs behind the app might be behind a pay wall, as this is more geared towards corporate users more than consumers. The iOS app will have a minimum requirement of iOS 6/7 and the Android one will require at least 2.3 Gingerbread.
We'll let you know once the apps go live on the respective stores later this month. Till then, stay tuned, and let us know what remote desktop apps you already use, in the comments section below.