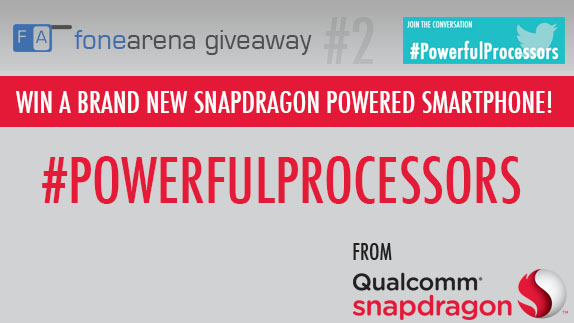 After the excellent response of the Giveaway #1, we proceeded with the Qualcomm Snapdragon Giveaway #2 and it is finally time to announce the winner! As always, before jumping to the announcement, we'd like to take this opportunity to thank all the participants for the overwhelming response. We have gone through thousands of entries and Tweets to pick a winner for this contest, are you ready to find out if you are the lucky one?
And the winner of the Qualcomm Snapdragon Giveaway #2 who'll be receiving a brand new Samsung Galaxy Mega 6.3 is –
Aby Mathew from Bangalore!
Congratulations Aby, you've won yourself a Mega 6.3 powered by the Snapdragon processor.
Here is a video of the winner selection process –
httpv://www.youtube.com/watch?v=wFCAI5rvB7s
There you go folks, that's about it for the second giveaway but don't lose heart that you haven't won, because MORE GIVEAWAYS! Yes, we are pleased to announce that we would be soon announcing the next giveaway in this series, so keep your eyes peeled for the Qualcomm Powerful Processors Giveaway #3 and this time, it's a biggie. Hint: This recently launched flagship device has the most powerful processor and tops the benchmark tests. Stay tuned for more!