Blackberry just announced their first 5inch phablet, Z30, in an event today at Malaysia which was a surprise because many of us were expecting the multi-platform launch of BlackBerry's very popular BBM messaging service. However, there is still hope for BBM to be unveiled pretty soon as BlackBerry is rumored to have an event tomorrow(September 19th) at Jakarta in Indonesia.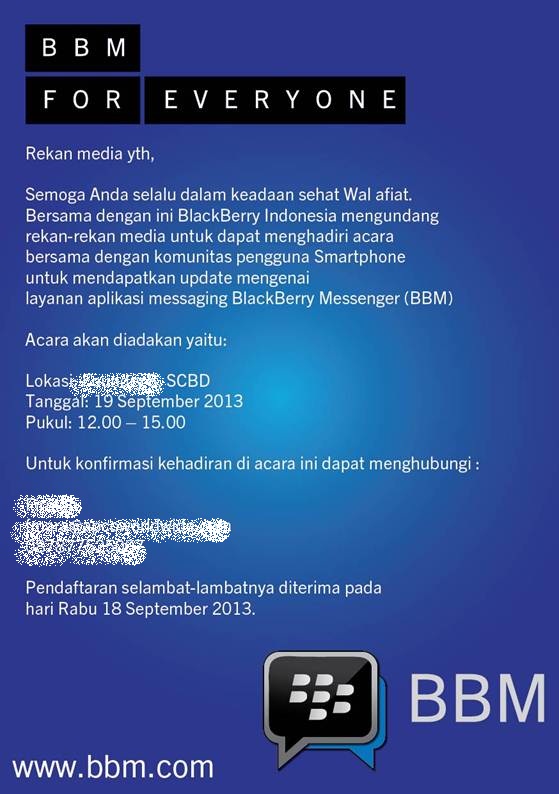 BBM for iPhone and Android has been in the works for quite long and recently we got a leaked apk of the BBM for Android, but it dint work. BlackBerry announced that their chat service – BBM Chat would be available for Android and iOS in an event in May, but ever since, there has been no official information. Yesterday, there were rumors that Samsung has roped in a deal with BBM to make BBM Chat exclusive for Samsung Android smartphones for three months, but we are not sure that the deal went through.
According to the rumors, after the announcement on September 19th, users will be able to download the application from Apple's App Store and Google Play Store starting from September 20th. Users will need a BlackBerry ID to register for the BBM Chat service and BBM chat will just add to the list of ever-growing messaging applications.