One of the biggest issues with using a satellite navigation (sat-nav) in your car is that you need to find a way to attach the suction cup to the windscreen so you can see the information displayed without the sat-nav being a distraction whilst you're driving. If you're using a sat-nav on your mobile device, you have the same issue with the added distraction of possible calls and messages diverting your attention away from the road.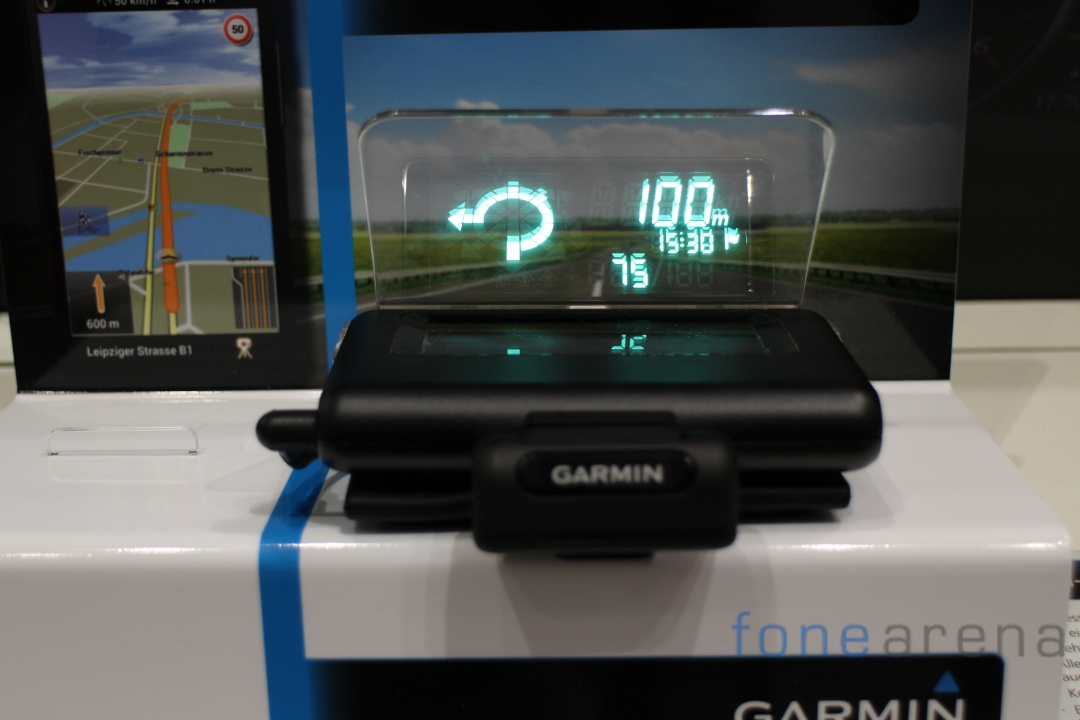 Surely there's a better way? Well Garmin have come up with just the thing and at IFA 2013, we went hands on with the new Garmin Heads-Up-Display (also known as the Garmin HUD). The Garmin HUD brings a unique dashboard companion for Garmin or Navigon sat-nav software running on your smartphone and allows you to display the directional information on your dashboard.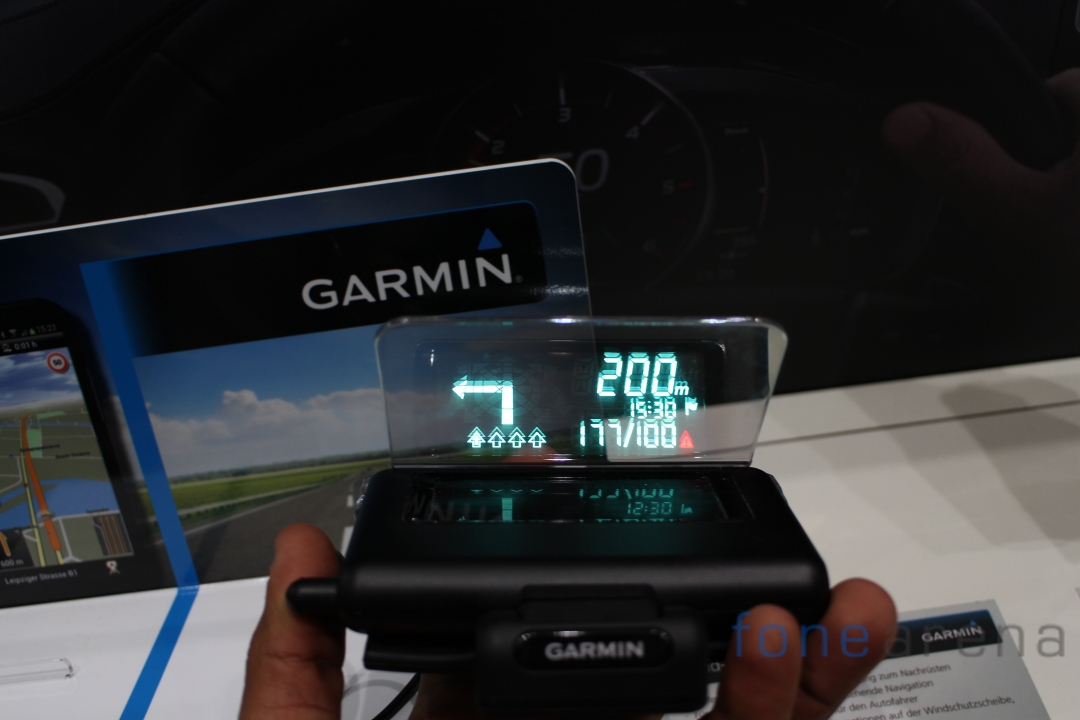 The Garmin HUD displays the same information you'd find on your normal sat-nav display. This includes lane guidance, distance to next change, the current time and speed awareness. If you have subscribed to the traffic or camera alerts, it will also display these on the reflective display.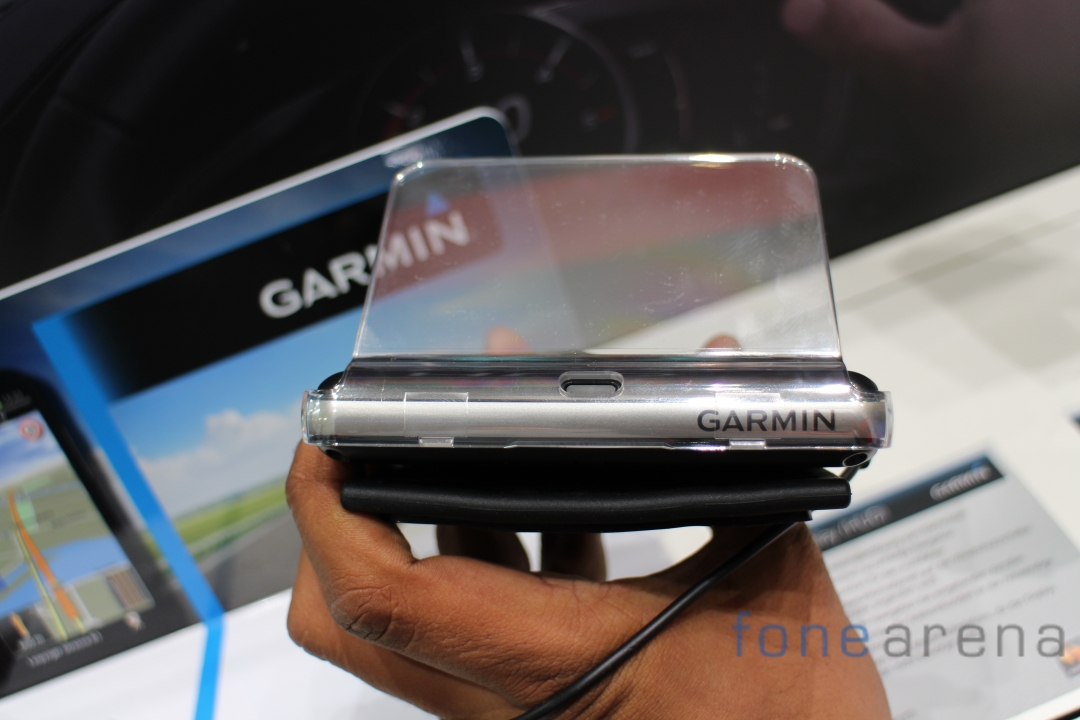 The Garmin HUD works in one of two ways – you can either connect the plastic shield to display information on (which is adjustable to try and fit snugly against your windscreen) or you can go with a sticker to apply to your windscreen which then reflects the HUD display so it's visible. The benefit of this is that you don't need to adjust the plastic shield to fit your windscreen – however, if you change vehicles often, you'll be better off choosing the plastic shield as it's much more portable!
Here's our full Garmin HUD hands on gallery – it'll go on sale around the world from later this month and will be available to buy from selected Apple stores and Apple online. Garmin HUD works with any Garmin or Navigon sat-nav software on your Android or iOS smartphone.