It seems that LG is taking a leaf out of Samsung's book with the new LG G2 smartphone coming with a range of new software-based features, each of which comes with its own name for clever marketing gimmicks. One of these features is Knock On, which is exclusive to the LG G2 and was on show at IFA 2013.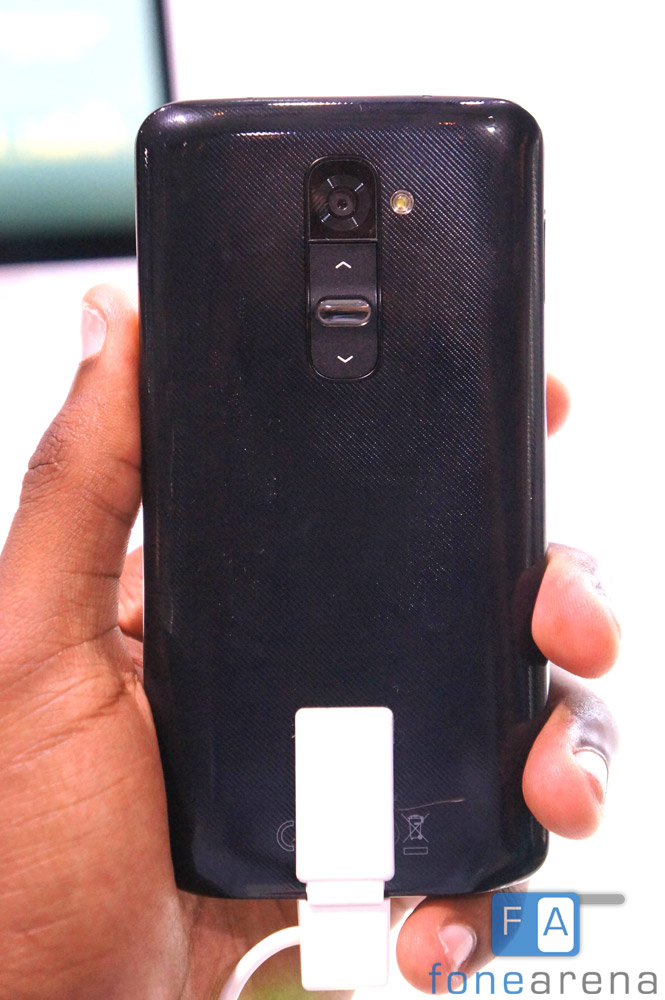 Similar to the double-tap to wake feature on Nokia Lumia smartphones, such as the Nokia Lumia 1020, Knock On allows you to wake your device from sleep with a double tap on the screen. LG rely on sensors to register the motion and we found that Knock On is actually a quite handy feature to have, especially as the LG G2 has the power button on the back.
httpv://www.youtube.com/watch?v=diRoAr56GH4
The one thing we would like to point out is that the feature works most of the time. We did have a couple of attempts where the LG G2 took longer than we would have liked to respond. Natural instinct is to double tap the screen again and once the LG G2 registered the motion, it then switched the screen back off again as if a secondary double-tap had switched it off.
It's possible that the LG G2 units on display at IFA 2013 were pre-release models running non-final firmware and we won't know exactly how reliable the Knock On feature is until we take our retail unit for a spin. We'll be sure to test this and let you know what we find so make sure you check back soon and don't forget to subscribe to us on YouTube to be the first to know about our new videos!