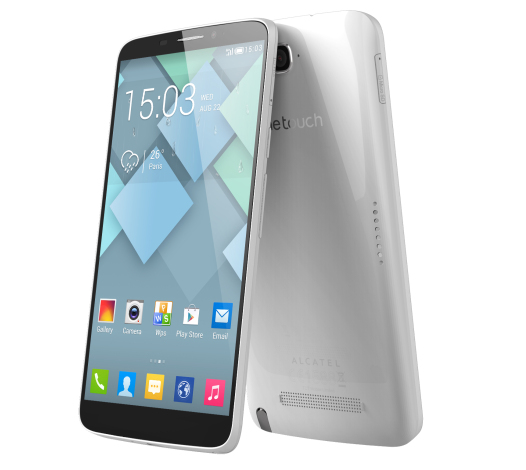 Alcatel is a name usually less related with the smartphone industry and the French company are now trying to change that fact. Alcatel has just announced their One Touch Hero phablet which competes with most other 6 inch+ devices.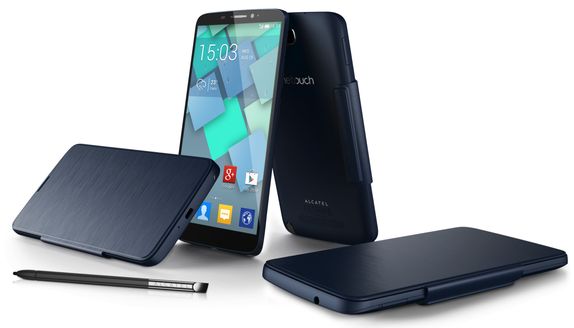 The Alcaltel One Touch Hero phablet comes with a 6inch Full HD display. The big display will have stylus support, thus make it more close to the Galaxy Note series and Sony's latest Xperia Z Ultra. Under the hood, the Alcatel One Touch Hero is powered by an unknown quad-core SoC, 2GB RAM and has 16GB internal storage. The internal storage is expandable as there is a provision for a microSD card slot. At the back of the device, we have a 13MP camera along with LED flash and there is a 2MP camera at the front. All these features are supported by a 3400 mAh battery.
The best part of the Alcatel One Touch Hero is not its specifications, but its set of accessories that include a Projector, MagicFlip LED and eInk covers and Bluetooth enabled accessory phone. The projector can be attached to the device through a pin on the rear of the device. There is also a MagicFlip eInk or LED covers which lets you look at the notification directly on the cover and helps save battery. The Bluetooth enabled accessory phone isn't a new technology either and we already saw this from HTC with their HTC Mini. The MagicFlip cover and the Projector are connected via the same pins and hence, only one accessory can be connected at a time.
The Alcatel One Touch Hero is expected to go one sale in October and there is no word on pricing yet.