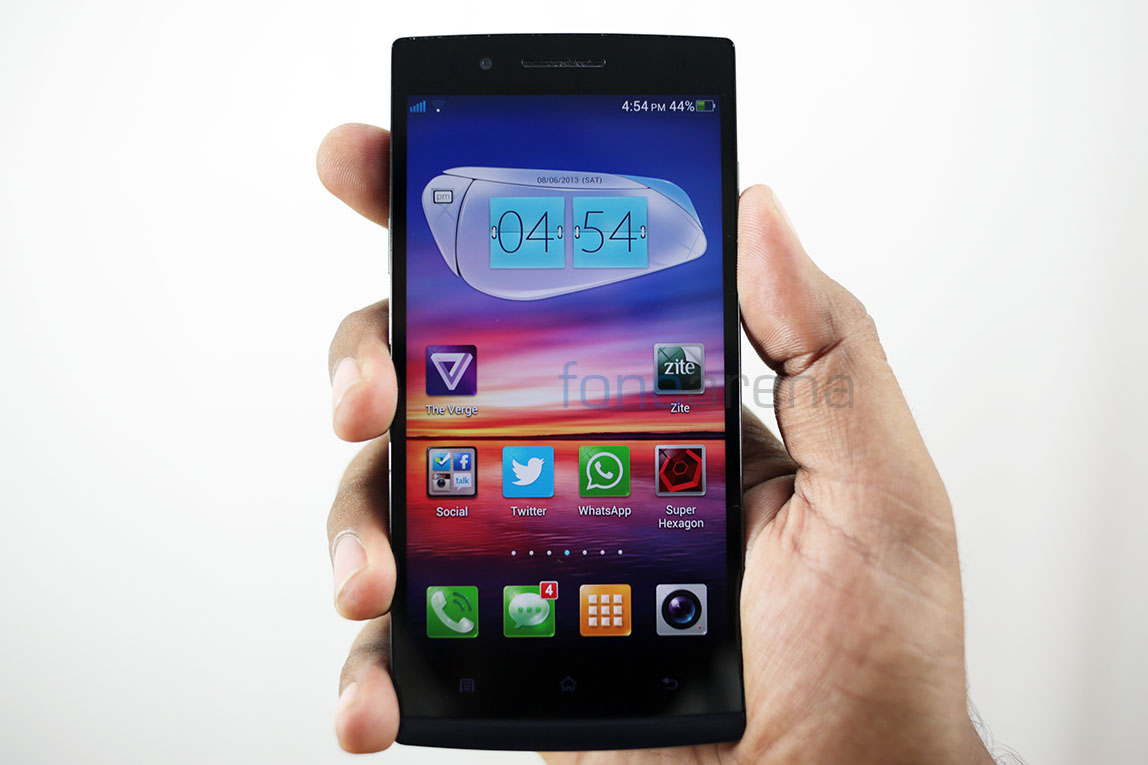 The Oppo Find 5 is one of the very few phones in the world to receive updates driven by the community. If you had read our review, you might have have noticed us mentioning the overwhelming community support the device gets. Yes, there is a robust feedback system that the company employs thanks to the limited availability and a responsive fan base. Considering the feedback, they released an OTA update earlier, with bug fixes mostly dominating the changelog, and similarly there is another update available now, but this time they have added quite a lot of feature, read past the break to find the changelog.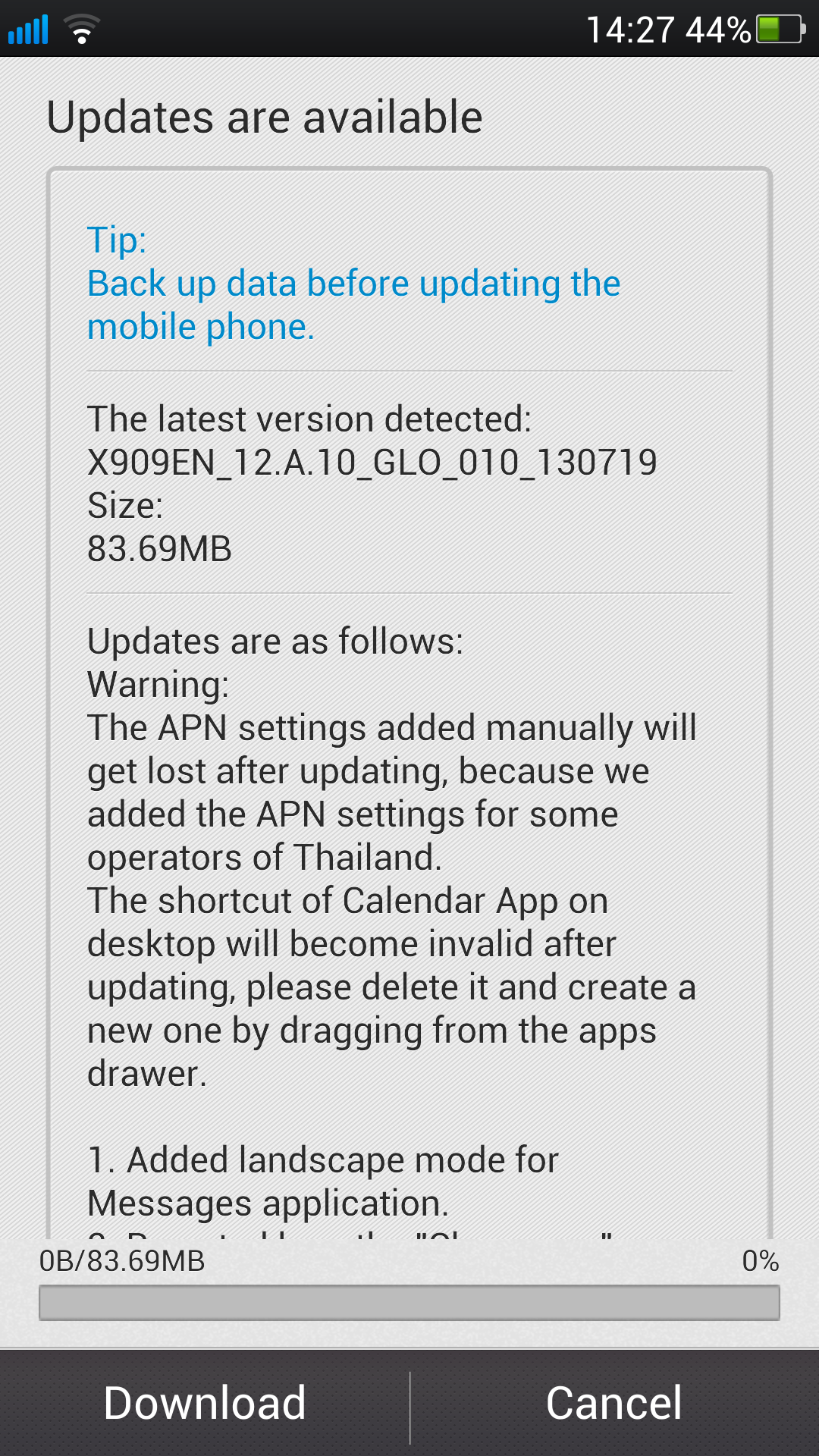 Here's the changelog of the latest OTA update codenamed X909EN_13_130719 –
Major changes and additions –
Added landscape mode for Messages application. (Suggested by Corey M and plenty of Ofans)
Reverted how the "Clear apps" feature functions. (Suggested by tomaten and plenty of Ofans)
Added the Suspension lockscreen style.
Added the option to add contact shortcuts on the homescreen.
Added "Beautify icon" option to set whether the beautified icons of Google apps would be displayed.
Optimized the folder in homescreen and app drawer so that it can now show nine thumbnails.
Optimized the display of notification bar when using Nova, Apex or Smart launcher. (Reported by Corey M)
Added an option to set an All day event when creating an event in the Calendar.
Changed the notification tone of Calendar to be much shorter. (Suggested by Anonymous_29 and Haas)
Added an option to set the volume of Messages and Notifications seperately.
Added "Beautify" feature in the Camera.
Added HDR feature for video recording when the resolution is set to 720p. (Suggested by edogaktop)
Added an option to add music to playlist by folder.
Added new path of the pictures in File manager.
Added "Cell broadcasts" option to the settings of Messages.
Added the APN settings for some operators of Thailand.
Updated the Talk application to Hangouts. (Reported by Alex)
Yahoo launcher will now automatically select the related URL according to the system language.
Deleted the festivals of United States in the Calendar application. (Suggested by Murakh)
Bug fixes –
Fixed an issue where incorrect carrier name would be displayed in some areas. (Reported by some Ofans)
Fixed an issue where the screen would still turn off automatically after enabling slideshow in Photos. (Reported by Ig_Softy)
Fixed an incorrect display issue of contacts details under Russian system language. (Reported by dave.opc, nikvankuz & ZEUS567)
Fixed an issue where one couldn't reply to group via SMS. (Reported by pmaher66)
Fixed an issue where Google contacts might be deleted after merging contacts. (Reported by Kapil S & sn33ky)
Fixed an issue where SMS would not work for the Google contacts whose phone number contains "()". (Reported by Knite75)
Fixed an issue where outgoing mail server port couldn't be set. (Reported by Tecy)
Fixed an issue where Google calendar did not retain settings. (Reported by Ig_Softy)
Fixed an issue where .acc files couldn't be played.
Fixed an issue where couldn't type non-English letters when inputting WiFi password. (Reported by cbusse)
Fixed an issue where WhatsApp sometimes didn't receive messages. (Reported by Adrian Chong)
Fixed an issue where an useless notification would be activated via specific NFC commands. (Reported by schif)
Fixed an issue where lock screen wallpaper couldn't be set successfully. (Reported by Ici_Paris)
Fixed an issue where the 1080p icon wouldn't be displayed on the desktop by default. (Reported by DAVIDR96)
Fixed an issue where Messages couldn't recognize specific phone number formats. (Reported by bmgp.95)
Fixed an issue where Hangouts application didn't work.
Fixed an issue where the contacts containing over 6 characters couldn't be saved to SIM card which is supposed to support more. (Reported by jeromelille)
Fixed an issue where you couldn't unlock the screen while playing music with Google Play Music when the screen lock password was enabled. (Reported by Juanjo)
Fixed an issue where Russian mp3 tags would mess up. (Reported by Kalash156)
Fixed an issue where the LED light would shine when the phone was full charged even if the "Charging" option of Easy light was turned off. (Reported by FormelLMS)
Fixed an issue where the Calendar icon couldn't sync with the timezone. (Reported by Kiran Nagaraj)
Various bug fixes and stability improvements.
As you can see, a lot of changes have been driven by suggestions and feedback. Oppo also plans to release its own custom UI based Color ROM for all its devices. A pre release version is already available on its forums, you can scour the source link for more information.
Source Oppo Forums