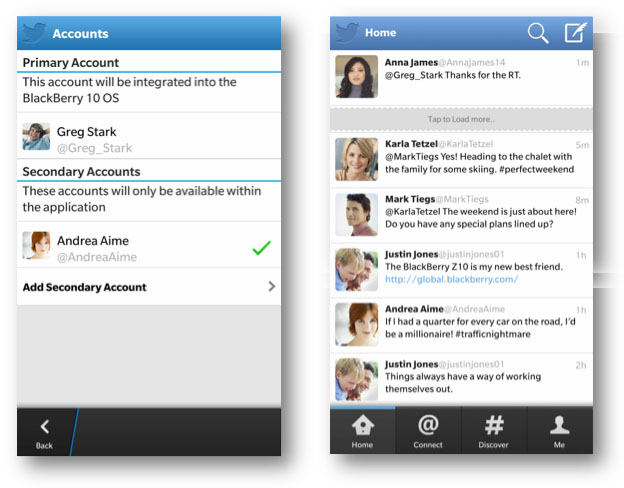 Twitter for BlackBerry 10 has been a mixed experience, with it mostly tending to be worse than on other platforms, but thanks to a new update, the real time social network is now better and more functional on BlackBerry 10. The new version 10.2 brings a refreshed user interface with minor tweaks and new features. You can get it from the BlackBerry World here, check past the break for the changelog.
Here is a list of changes that should have made it to the app in the first place –
Multiple Accounts
Direct Message
Improved Refresh – Can save location of the timeline after a refresh, doesn't jump to the top directly
Discover – New discover tab, in line with all the other apps
Photo Save
Search Improvements – Saved searches and suggestions
Refreshed UI – A wider timeline in all parts of the app, easier to browse.
Most of the above changes should have made it to the first version of the app, but we are glad at least now it has made it to the list. The app scene has been so dormant with little to no news lately and this comes as a decent update to spur some interest of Twitter users on BB10. Meanwhile, BlackBerry is getting ready to launch a big phablet sized device soon, called the A10 that recently leaked out with complete specifications.
via BlackBerry Blogs