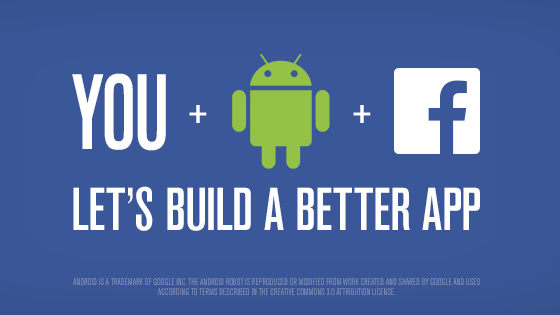 Facebook has started their first Android Beta Program that would let the beta testers to test the app before it is released for everyone. The version 3.4 beta for Android brings new features for Both the Facebook app and the Facebook Home including option to share News Feed stories in a private message, Option to organize your apps with folders in Facebook Home and lots more. Facebook released a beta app for Windows Phone 8 users last month.
New features in Facebook Beta v3.4
Share News Feed stories in a private message
Swipe left and right to open chat and bookmarks
Now store the app on your phone's SD card (Android 2.3.7 and lower)
Stability improvements
New features for Facebook Home
Organize your apps with folders—just drag one app onto another to create a folder
To join the Facebook Beta Program you need to join the Facebook for Android Beta Testers Google group, Tap Become a Tester in the Google Play Store Beta test page for Facebook and head to the Google Play Store to install the Beta app from the web that replaces the older version of the Facebook. It'll be updated to the latest beta version until you leave the Beta Program. You can also join the Facebook for Android Beta Testers group on Facebook to leave your comments.
Facebook Home updates are included in updates to Facebook for Android. You can just update Facebook for Android to get the updates for both apps. Facebook Home is available for HTC One X, One X+, Samsung Galaxy S3 and the Galaxy Note 2. You can get the Facebook Home from Google Play for free.