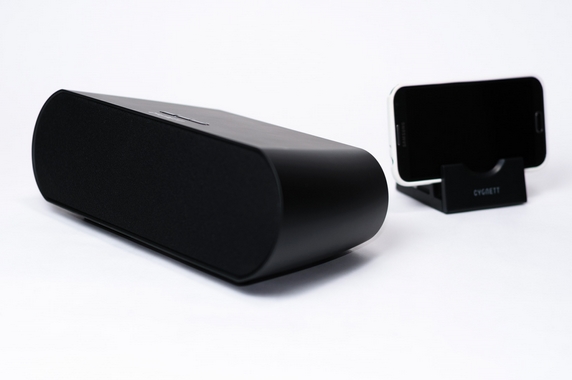 Cygnett is an Australia-based company that makes a variety of smartphone accessories, and recently they have released a Bluetooth speaker. Bluetooth speakers can range quite wildly in variety, especially those aimed at smartphone users – listening too long to stock earbuds tends to lower one's perception of quality in audio. Let's see how these fare.
Specifications
Connection Options: Bluetooth, Aux-in 3.5mm jack
Dimensions: Approximately 30.5cm x 13.5cm x 8.8cm (length x width x height) at thickest places.
Weight:
Package Contents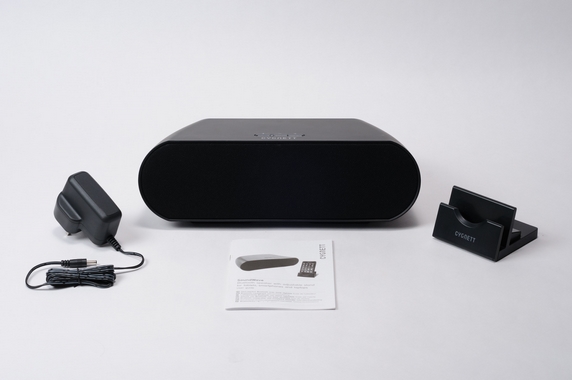 Opening up the box reveals the speaker unit, an AC adapter, the stand, and the manual. The latter is a thin affair, and does not describe how to use the Bluetooth multipoint feature; the header for that is there, but the text underneath that talks about something else entirely. Hopefully that omission is only from the review unit. There is also no 3.5mm audio cable to use with the aux-in jack.
Design/Hardware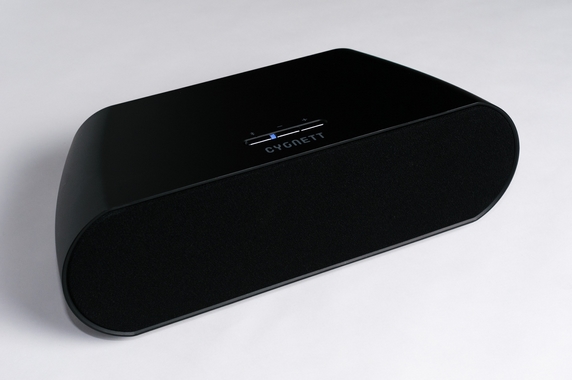 The design of the unit is a simple one, with an all-black or all-white colour scheme, with the volume controls, Bluetooth button and an LED indicator on top. It's a simple design, but one can't really fault it. While not tiny, the Soundwave Bluetooth Speaker is smaller than many similar products, like the Creative D100.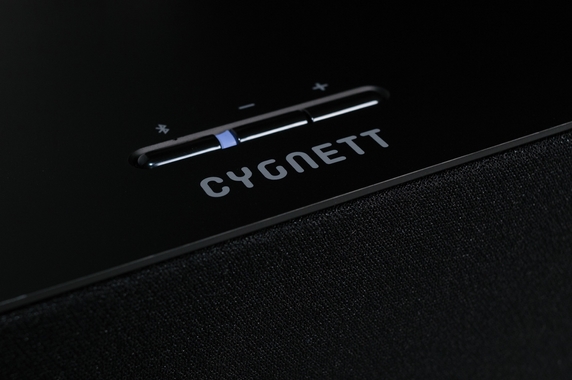 The dedicated Bluetooth button makes it pretty easy to pair devices with. It also allows the speakers to switch between devices already paired with it. I am not sure about the maximum number of devices, but I paired a phone and a tablet with it, and I was able to easily switch between the two of them by pressing the Bluetooth button.
The rear features the power switch, the DC input jack, along with an audio-in jack, for use with devices that do not have Bluetooth. The bottom of the device features the battery door, where you can stuff eight AA batteries to power the speakers.
The stand itself is quite good as well. The base feels like weights have been added to it for more stability, and its width is adjustable; it easily takes my Galaxy Note 2 with an extended battery. That's more than 17mm thick! There's also a hole at the bottom, along with a cable guide to allow a cable to be properly attached. The design of it does preclude connectors that are longer than a couple of centimetres, so it's really best used with Apple cables.
Sound Quality/Performance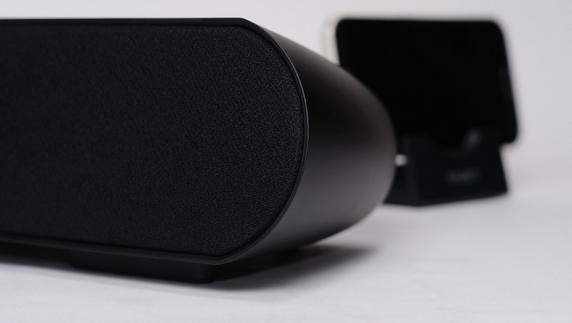 Since this is a speaker, the most important question is, how does it sound? To answer that question, I threw a bunch of music at it, ranging from movie soundtracks to pop songs to classical pieces. I even played a few games with the audio played through the speakers.
Let's start with volume. This thing has plenty of it. I never got to testing if it distorted at maximum volume, because I didn't feel like going deaf. Unless you are taking this to a large ballroom, this should fill up a typical room or even a living room.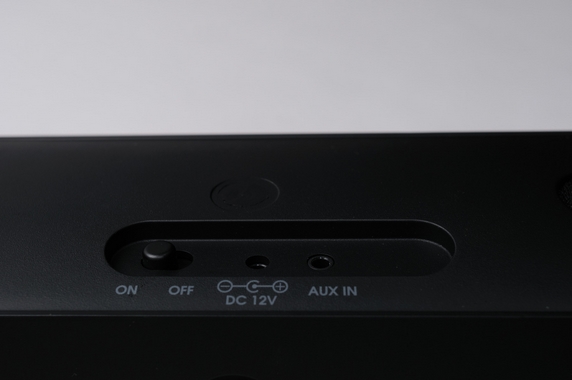 The sound quality is decent to very good. Most of the music was clear, though don't expect high definition – certain notes that are audible on more expensive systems will be muted somewhat here. Where it mainly falls down somewhat, is in the lower frequencies, which is not surprising given the size of the drivers. Cygnett have tried to compensate that by making the speakers sound a little darker (and a bit hollow, perhaps). That works for many of the deeper sounds, but it does give the mids and the highs a little less shine to them. This also makes the soundstage feel rather congested and narrow – I have tried cheap portable speakers, like the Logitech Z110, with greater expansiveness than this. That said, the mids and highs are generally quite good, and I had a good time going through my collection of music while writing this review. They may not be anything like a high-end audio system, but they don't turn me off from listening either!
Having portability is a bonus, and I seemed to get quite good battery life out of it. I was not able to conduct a run-down test, but I estimated to have gone through six hours of music over several days, and the Sanyo Eneloops I placed in them still seem to be going strong. So for a night out  somewhere, this should do just fine.
Conclusion
Overall, these are pretty decent speakers. You can purchase the speakers here for 39.99 GBP including VAT. That's a pretty reasonable deal for a set of easy to use speakers that have sound quality that will satisfy most people. Being portable is a bonus, and as long as you don't expect hi-fi quality from them, I think you'll be pleased with these speakers.
Thanks to YS for contributing to this article.