Investment research firm, Canaccord Genuity, has surveyed retail stores of all the four major US carriers and has come to the conclusion that Samsung's trio of Galaxy S3, S4 and the Note II outsold Apple's handset in May.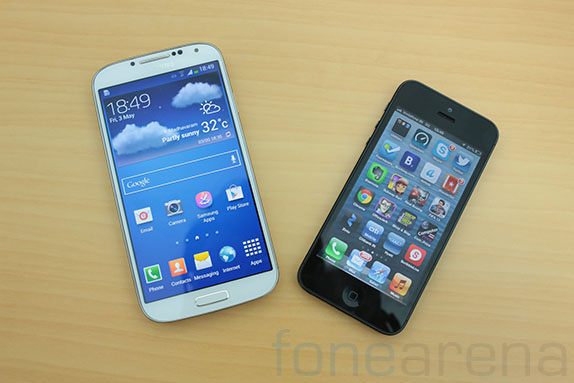 However, the report suggests that AT& T still manages to sell more iPhone with the Galaxy S4 coming in a close second. ComScore's 4th June report suggests that Apple maintained a smartphone marketshare of 39.2% in the US with Samsung clocking about 22% in the first quarter. The report goes on to point out that Samsung times the launch of its handset between iPhone launch events and this has owed to its significant marketshare. Apple's dominance in the smartphone segment came from launching high value products and not from commoditization. Rumors suggest that the next generation iPhone to be introduced later this year will be a big enough leap to bring back Apple straight to the top of the game.
Growth opportunities for smartphones are shifting base to higher volume, lower margins markets like India and China. Rumors that suggest Apple might introduce  a lower cost handset further make us believe that Apple too recognizes this and is taking proactive measures to capture this segment.