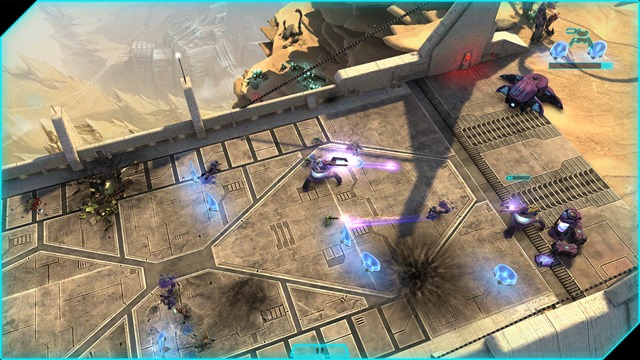 Halo, the multi billion dollar game franchise that rapidly achieved cult status along with the launch of the Original Xbox, is finally coming to other Microsoft platforms including Windows 8 as a metro style app and Windows Phone 8. The game, called "Spartan Assault" is a fill-in story set in the years between Halo 3 and Halo 4. The top down single player resembles games like GunBros for example, with controls on the screen in the case of a touchscreen. The story revolves around the history of human-covenant conflict, the rise of commander Sarah Palmer, who is a part of the Spartan special ops program and more.
httpv://www.youtube.com/watch?v=BxsYQtltOco
The game spans 25 missions and you can choose to play either a male or a female character. The game, like the recently released cross platform Skulls of Shogun, will have the ability to transfer game saves from, say a Windows 8 PC, to a Windows Phone 8 device with ease. The game also features achievements for Xbox live and weekly challenges.
So, a Halo game has finally arrived for the whole ecosystem of Windows devices with intuitive game continuity using cloud saves. Took a long time, but is the game going to satisfy the Halo fans, especially when it's priced at 6.99$? Let us see.