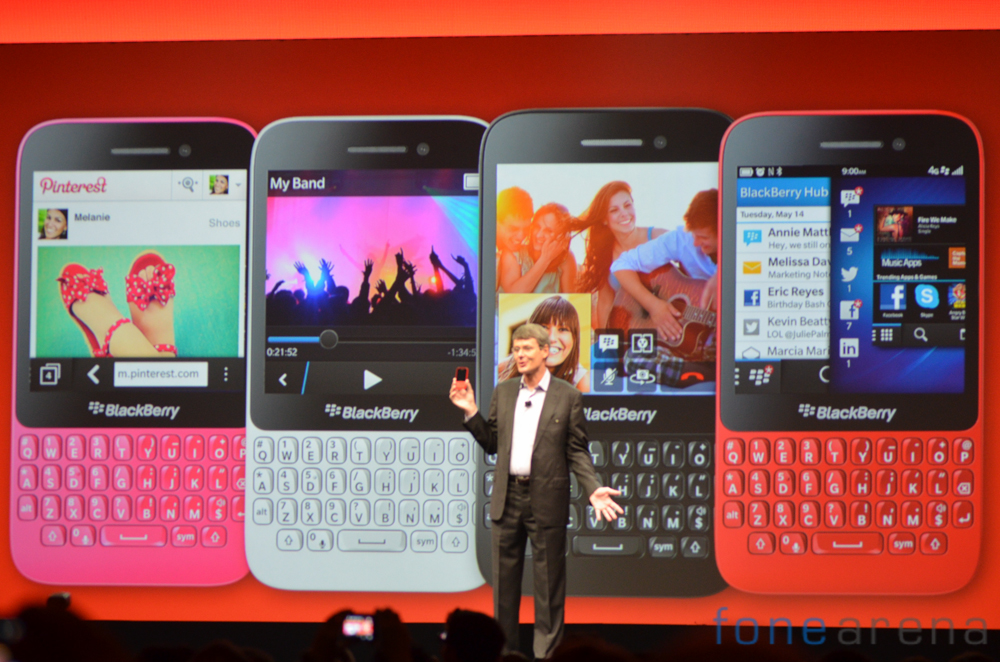 Over at BlackBerry Live in Orlando, CEO Thorston Heins just unveiled the brand new BlackBerry Q5, a BB10 device with a QWERTY keyboard aimed at the budget-minded mass market. The device comes in various colours like red, white, black and pink. It is all set to launch this summer in various emerging markets. The BlackBerry Q5 was previously known or codenamed the R10, and it looks very much like a Q10 with vibrant colours in matte plastic.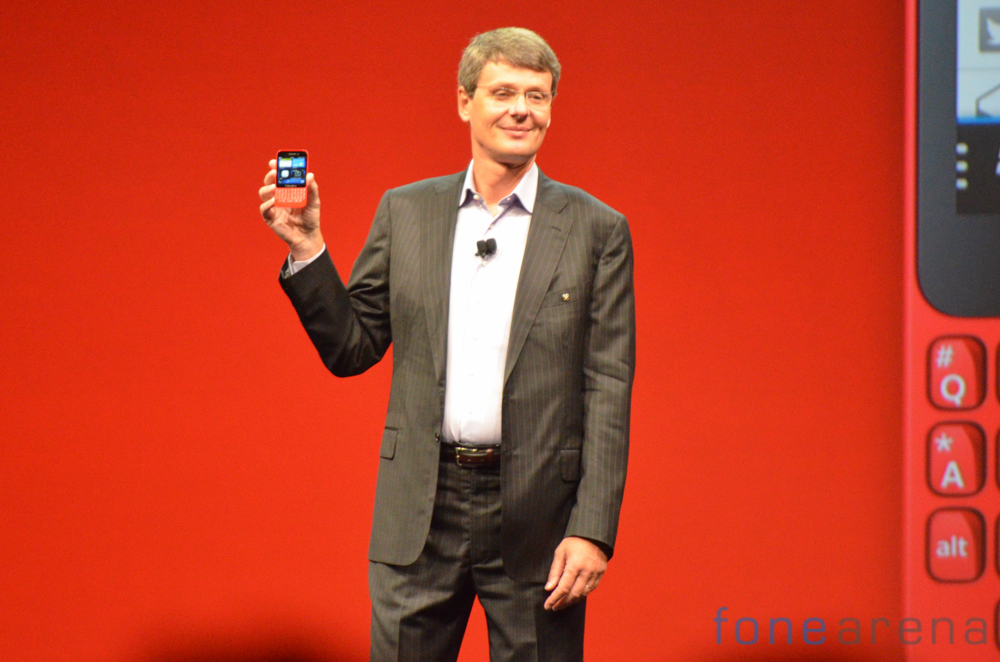 The BlackBerry Q5 has a 3.1 inch touchscreen, which is the same size as the Q10. BlackBerry has revealed that it is going to sell the Q5 starting July in markets like Africa, Asia and Latin America.
Talking of the phone, BlackBerry CEO Thorsten Heins says –
"BlackBerry is excited to bring the new BlackBerry Q5 smartphone to our customers in selected markets around world," said Thorsten Heins, President and CEO of BlackBerry. "The BlackBerry Q5 gives you the best of everything with its cutting-edge BlackBerry 10 functionality and a physical QWERTY keyboard. It is for youthful fans that are passionate, confident and bold, and it makes it easy for them to have fun, create, share and stay connected."
Here are the reported specs –
3.1 inch touchscreen
5 Megapixel camera
8 GB of internal storage
Blackberry 10.1
We will be adding more information to this post as we get, so keep refreshing!