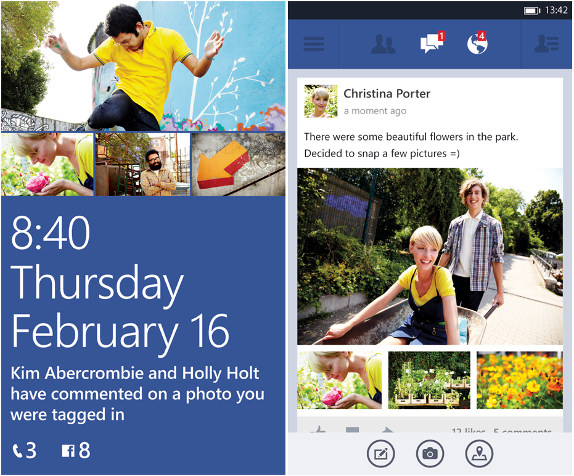 Facebook has released a new Windows Phone Beta app (version 5.0) for devices running on Windows Phone 8. This offers a redesign user interface (UI) and includes several much-requested features, including new support for high-resolution photos, post sharing, and Facebook Timeline. Since this is a separate app, you can install this beta app alongside the current Facebook app (version 4.2.1).
This follows the design of Facebook app on other platforms such as Android and iOS, and differs from the Windows Phone UI guidelines. Since this app is still in beta, it might crash or have bugs. You can report the bugs in the app by heading to Settings>About in the app.
Download Facebook for Windows Phone Beta for Windows Phone 8 from the Windows Phone Store for free.