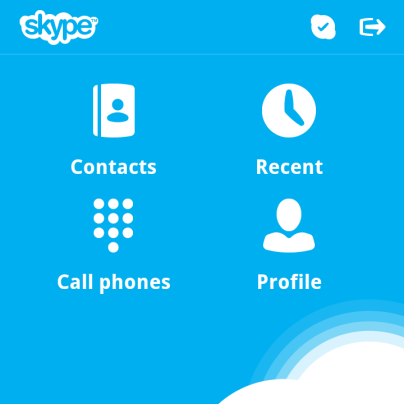 Skype had been telling us that they are indeed working on an app for Blackberry 10, and they have fulfilled that promise by releasing their ubiquitous voice, messaging and video calling app for the newly launched BlackBerry Q10, albeit in preview form. Note that this app is not native to the platform and is the Android app directly ported over to support BlackBerry's emulation layer. It has launched just for the BlackBerry Q10 as of now, with optimized support for that screen size.
As expected, all the features including voice calls, messaging, video calls etc work on the preview app, and it is just the same Android app in terms of UI and feature parity. It also has support for contacts integration with the BlackBerry phonebook, which helps you view Skype related info on the phonebook and initiate a chat instantly from inside.
Currently the app is available only for the BlackBerry Q10 and it is said to arrive on the Z10 once it gets the BlackBerry 10.1 update.
You can download the Skype app for Blackberry 10 here.
Skype is said to make the app better and want feedback for the app in its current form, so tell them?
Source Skype Blogs