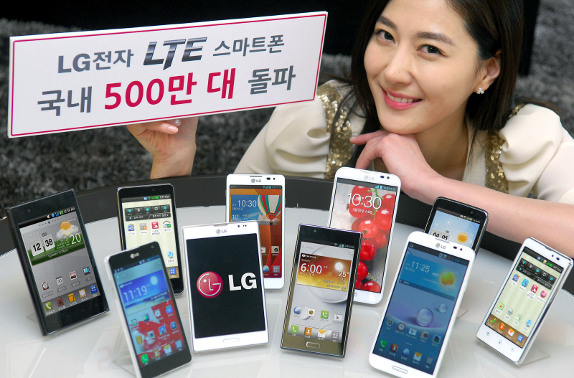 LG has announced that they have sold more than 10 million LTE smartphones in their home ground Korea. Last month the company announced that their LTE smartphone sales have cross 10 million units globally. LG announced the Optimus LTE, their first LTE smartphone in Korea back in October 2011, and shipped over 600,000 units in Korea alone in just 100 days after the launch. The global shipments of Optimus LTE crossed the 1 million mark last January.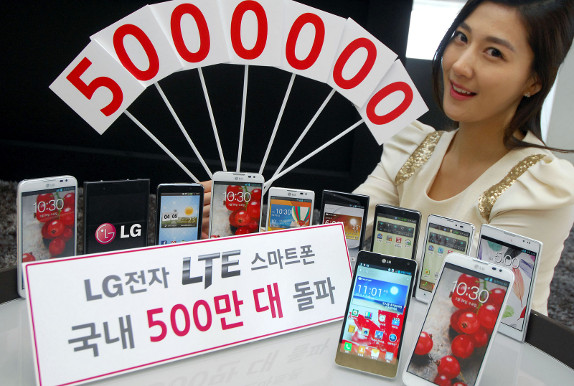 After the Optimus LTE, the company released several LTE smartphones including the Optimus Tag (February 2012), Optimus Vu (March 2012), Optimus LTE 2 (May 2012), Optimus G (September 2012) and the Optimus Vu 2 ( September 2012). The LG Optimus G Pro and the Optimus LTE 3 are the latest LTE smartphone from the company which were launched last month. The Optimus G Pro sales surpassed half a million units in Korea, in less than 40 days of launch earlier this month.
Apart from Korea LG currently sells their LTE smartphones in United States, Japan, Germany and select markets in Europe and Asia.