Nvidia's move into handheld gaming is one that has been met with much skepticism. Over at the Mobile World Congress, we spent some time with non final hardware to gauge for ourselves whether Project Shield was as impressive as it sounds.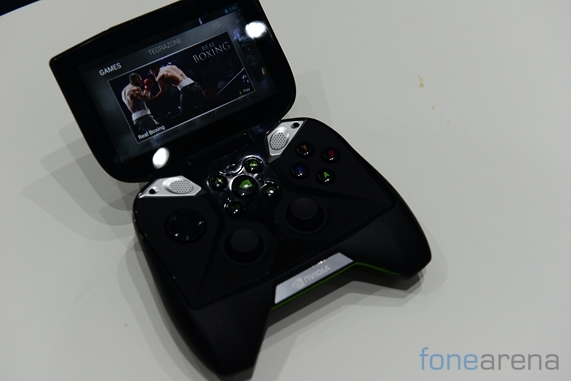 The hardware itself is essentially a gamepad with a 5-inch 720p foldable screen attached to it. You get all the essential buttons which includes 2 joysticks, a D-pad, ABXY buttons, L/R bumpers, L/R analog triggers, Start/Back/Home/Volume buttons, and a multi-function NVIDIA/Power button. 
Video Demo:
httpv://www.youtube.com/watch?v=6hj0d0Y5TvQ
The plastics used here are very glossy and fingerprint prone but the buttons have a nice tactile feel to them. In our brief time with the handheld, we certainly liked how well the portable console fits in the hand with the buttons having just the right amount of feedback.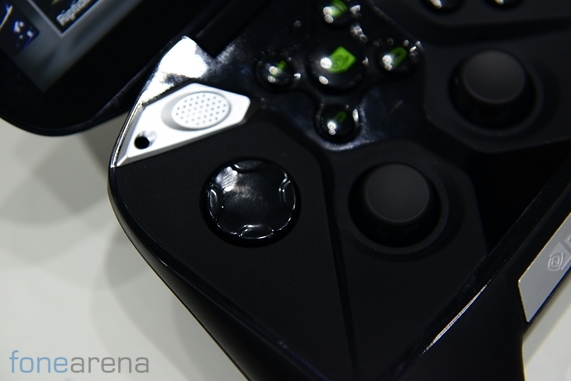 At the top near the hinge, you can spot dual speakers that Nvidia promises are loud enough to enable gaming without always requiring headphones. The Nvidia Project Shield handheld is powered by the new Tegra 4 chipset. but the other specifications remain elusive. You also get a host of ports including HDMI output at the rear of the device.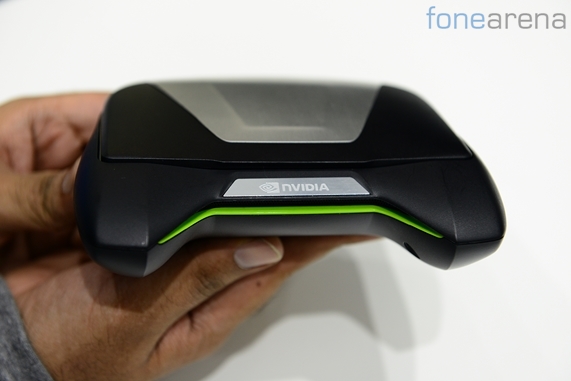 It is interesting to see Nvidia make an entry in the dedicated handheld gaming segment but it remains to be seen if it can have a significant impact. The differentiating factor of being able to stream games from your PC might just tip the scales in its favor. Till the time we do a proper review, we remain cautiously optimistic about this Android Jellybean based device. Nvidia's Project Shield will be available in US and Canada sometime in Q2 this year but there is no word on pricing so far.