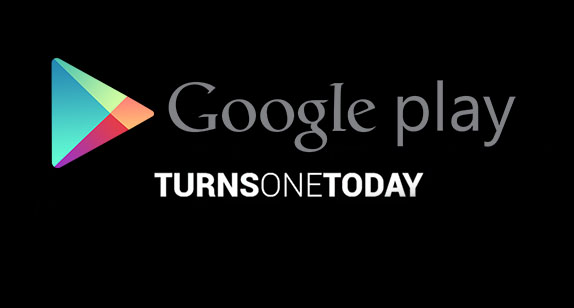 Google Play was launched exactly one year ago, in an effort to converge all the ecosystem specific piece under one brand. That was the day the Android Market died, just the name though. And today, it has turned one, and as a way of celebrating the first birthday, Google has some gifts and goodies for all the user out there. With that said, here is a video featuring all the goodies you get, specially made for the Google Play anniversary. Here is a short video explaining what all goodies you get in some games and apps, just for the celebration of Google Play's anniversary.
httpv://www.youtube.com/watch?v=hqyOBz0zNT4
As you can see, there seems to be a lot of fun goodies awaiting you in the Play store game updates. Regarding the celebration, the Play store team says –
It was just a year ago today that we launched this amazing shop on the interwebs to offer the best in digital content. Since the best parties are the ones that send you home with a present, today we celebrate our birthday with a festive goodie bag full of gifts. Don't delay in picking up these limited-time offers. It's been an incredible first year and we look forward to sharing the gift of digital diversions for many more to come.
So, there you go, you can go check out all the goodies here in this link. Find any more offers? Do let us know in the comments section below and we will add them accordingly into our post.