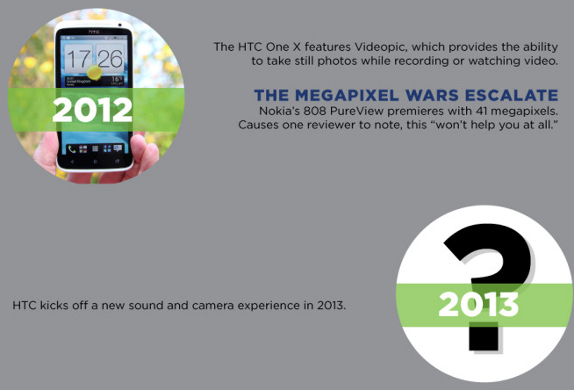 HTC has posted a new info graphic about the Brief History of Photography where they mention the HTC Droid, the company's first phone for Verizon with an 8MP camera, the HTC Evo 3D with dual cameras for 3D recording, the HTC One X which can click pictures while recording a video. In this list they have teased a new sound and camera experience in 2013. This might be the M7 with a Ultrapixel camera sensor.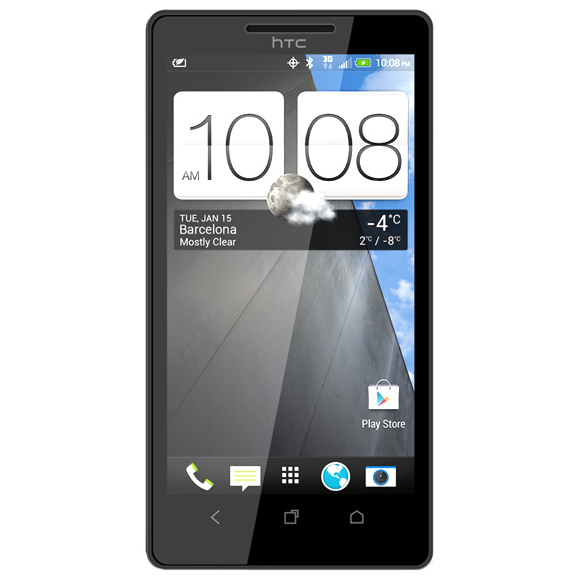 According to a recent report from Pocket-lint, the HTC M7 would feature three 4.3-megapixel sensor layers that would add up to around 13-megapixels. The data collected from these sensors would represent one final pixel, producing a single crisp and clean image. Nokia unveiled the 808 PureView with a 41MP camera sensor that allows loss less zooming using oversampling technology.
HTC introduced the Beats audio for their smartphones back in 2011, wonder what new audio technology they are planning for their upcoming Android smartphones.
According earlier rumors, the HTC M7 would come with a 4.7-inch (1920 x 1080 pixels) Full HD SoLux display with 468ppi, Android 4.2 (Jelly Bean) with Sense 5.0, 1.7 GHz quad-core Qualcomm Snapdragon processor, 13 MP camera with LED Flash, 2MP HD front-facing camera and a 2300 mAh battery.
HTC will hold events in New York and London on the February 19th, which is just couple of weeks away.
Source: HTC Blog. Pocket-lint