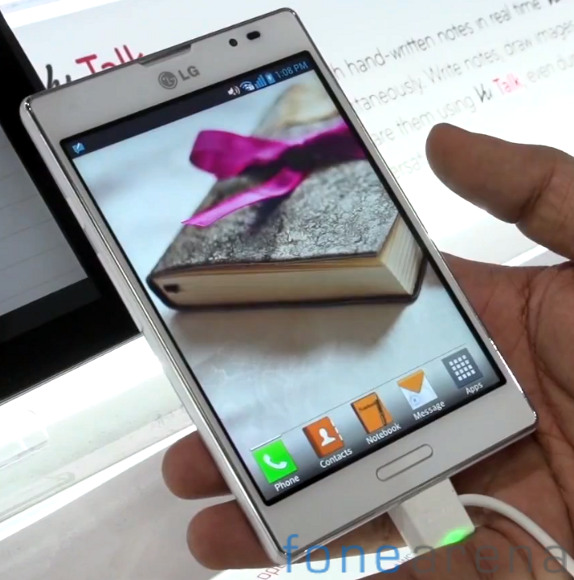 We had shown you the hands on of the LG Optimus Vu II earlier, and with the Vu II comes an interesting real-time collaboration feature that might impress you at first sight, and that is called Vu Talk. Vu Talk works between two Optimus Vu devices over a 3G or a WiFi network. It's basically like real-time messaging but using a stylus-laden note taking app. Check out the really impressive demo of the Vu Talk in the hands on video.
httpv://www.youtube.com/watch?v=XqppMptAYHU
The LG Optimus Vu II is the immediate successor to the LG Optimus Vu, which was LG's answer to the revolutionary phablet, the Samsung Galaxy Note. The Vu II has a 5-inch (1,024 x 768 pixels) 4:3 aspect ratio display and runs on Android 4.0 ICS with a custom LG skin on top. The Vu II can connect to the other Vu IIs over a network for the Vu Talk to work. Basically, the memo app on the Vu II is the one that does all the work. Whatever you draw on one screen appears on the other and you can use it even while on a phone call.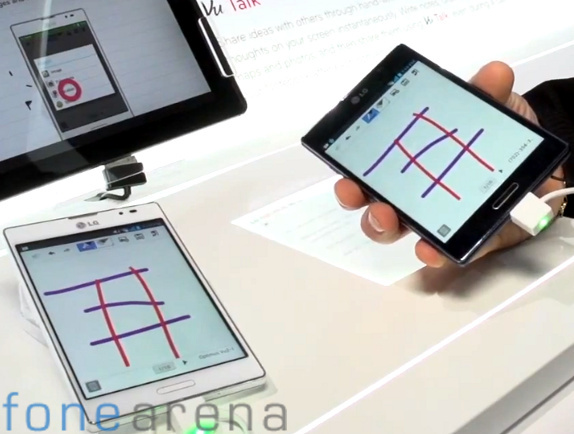 In addition to your regular tic-tac-toe games, you can add images and various other items to your notes too. Images and other items like Android badges and maps portions take some time to get to the other device but LG says it is near instantaneous. For example, you can put on a map and draw the directions to a place real-time. Pretty impressive for a technology that has never been put to use by others.
We were left quite impressed, but it is still a mystery how this can play into the daily workflow quickly, and we hope LG can make it available across all its devices.
Bharadwaj contributed to this report with additional inputs from Shilpa and Parth.