We all know that Google has its own face recognition technology which was unveild to us with Ice Cream sandwich and the face unlock. But looks like Google is looking for more and has decided to acquire face recognition company Viewdle for around $45 million.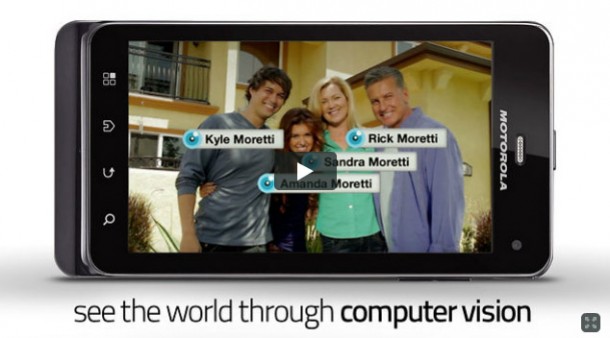 I bet nobody has a clue what Google is planning to do with this acquisition, this may be used in their experimental projects like Google Glasses or may be the Augmented Reality glass project whose concept they just patented. Or this maybe useful to make their face unlock system on Android more robust, but this is not possible because investing $45 million just for a small feature on Android does not seem logical.
Good news is that Viewdle is not just a startup, they have working in this field for 10 years, so they will be bringing some really cool things with them is what we hope.
Source: Intomobile