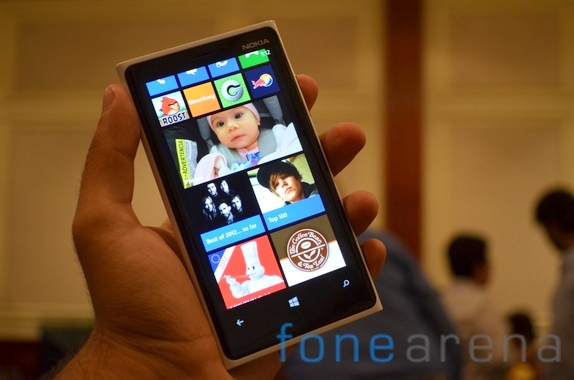 Nokia had unveiled the Lumia 920 and the Lumia 820 at their NYC event on September 5th, but did not announce the pricing as well as the availability, it was a mystery till now. But Nokia Italy has done the impossible and actually announced the launch pricing of both the phones and the availability.
According to Plaffo, they got a press release from Nokia Italy, with the Nokia Italy CEO announcing both the devices. Here's a translated quote, a part of the press release (we presume) :
We are pleased to announce that on our new models, the Nokia Lumia 920 and the Nokia Lumia 820, continuing the close cooperation between Nokia and Italian mobile operators who have decided to integrate them into their offer. A decision also based on the excellent feedback received from consumers in the current Lumia devices. In Italy, in particular, the increase in the market share of the Lumia range, gave us great satisfaction, and we believe that the innovative features that make these products unique and cutting edge today will be received with even greater clarity in the new devices that integrate extraordinary innovations in imaging technology, wireless charging and changing the display for an even fuller experience Windows ecosystem
The pricing of the Lumia 920 is 599 Euros and of the Lumia 820 is 499 Euros with the availability aimed at mid-November. Traditionally, most European nations have really high taxes and hence the price a bit higher than usual. We shall wait for the prices elsewhere to make a much better opinion of how the price is going to be.
Update: Nokia have officially revealed the price in Russia too, with the Lumia 920 costing 24,990 Rubles and the 820 costing 19,990 Rubles. Availability is aimed broadly for Q4 2012. The pre-order has already started.
Update 2: Nokia have officially revealed the price in Germany too. Lumia 920 is priced at 649 Euros and the Lumia 820 priced at 499 Euros. Both the devices would be available in November.
Source: Plaffo | via: WMPowerUser, The Verge