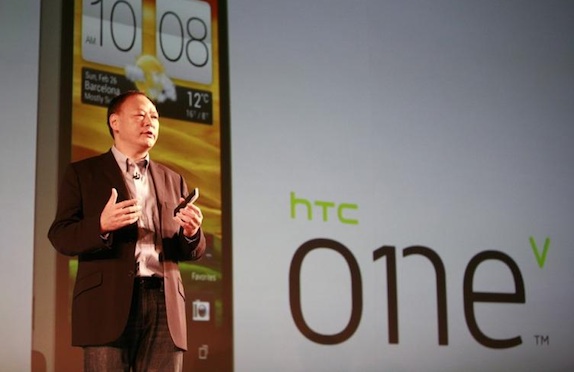 In less than four weeks Nokia is going to hold their annual "Nokia World" event where it's widely expected that the Finnish handset maker will unveil devices running Microsoft's Windows Phone 8 operating system. According to a report from the Chinese website WPDang, HTC is also going to show off some Windows Phone 8 hardware, though obviously not at Nokia's event. They say HTC will hold two events, one in New York, the other in London, during the third week of September. At said events they're going to show off between one and three Windows Phone 8 devices.
Here's what we know so far: HTC's highest end Windows Phone 8 handset is codenamed "Zenith". It's supposed to have a quad core Qualcomm S4 Snapdragon inside, the same beautiful 4.7 inch second generation Super LCD that's in their Android flagship, the One X, and while "Zenith" isn't going to support 4G LTE, it will handle 42 Mbps HSPA+ without a problem. The next device, codenamed "Accord", is rumored to have a 4.3 inch 720p display, 8 megapixel camera, and a dual core Qualcomm S4 Snapdragon. And finally there's "Rio", their low end Windows Phone 8 handset that will allegedly have a 5 megapixel camera and a 4 inch 800 x 480 pixel screen.
When will these devices ship? In which countries? And how much will they cost? We don't have the answers to those questions, but we do want to mention that HTC is having trouble selling their devices in Europe and the United States. In fact, the company has said that they're going to put more of a focus on China. What does that mean for India? Again, we don't know.
As for what makes Windows Phone 8 so compelling compared to the likes of iOS and Android, so far we haven't seen anything too ground breaking. We seriously hope that Microsoft has something amazing up their sleeves.
[Via: Unwired View]