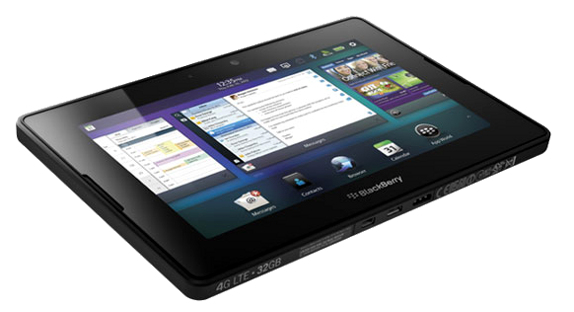 RIM (Research in Motion) has finally announced the 4G LTE BlackBerry PlayBook, after lot of rumors. It would be available in Canada starting from August 9th from Bell, Rogers and TELUS and would include support for 4G LTE networks along with HSPA+ with a Micro SIM card. 
It has similar features as the previous tablet including a 7-inch display, 3MP front and 5MP rear facing HD video cameras, but come with an upgraded 1.5 GHz dual core processor. Other features include, 1GB RAM, WiFi 802.11 a/b/g/n, Bluetooth v2.1 + EDR and HDMI out. It would have 32GB of internal memory. It would come with BlackBerry OS 2.0.1 and would include apps such as BlackBerry Mobile Fusion, BlackBerry Balance technology, BlackBerry Video Store to watch movies and TV shows.
The 4G LTE BlackBerry PlayBook would launch in US, Europe, South Africa, Latin America and the Caribbean in coming months.
[Update: The 4G LTE BlackBerry PlayBook is now available from Bell, Rogers and TELUS in Canada at $349.99 on a 3-year contract and $549.99 without contract]