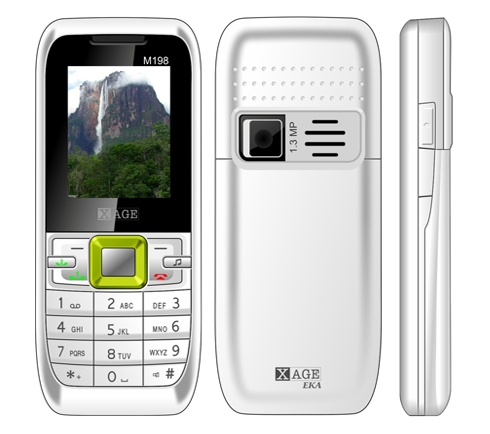 XAGE Mobile has launched a new Dual SIM phone, XAGE M198 EKA in India. It has 2.8-inch display and 1.3MP camera. It has a memory card slot that supports expandable memory up to 8 GB and Big loudspeaker. It has dedicated keys for Music and Torch.
It comes with Bluetooth connectivity, MP4 Video Player and a MP3 Audio Player for watching movies, videos and listening to your favorite collection of songs and has 1000mAh battery.
The XAGE M198 EKA comes in Black and White colors and is available across India for Rs. 1349.