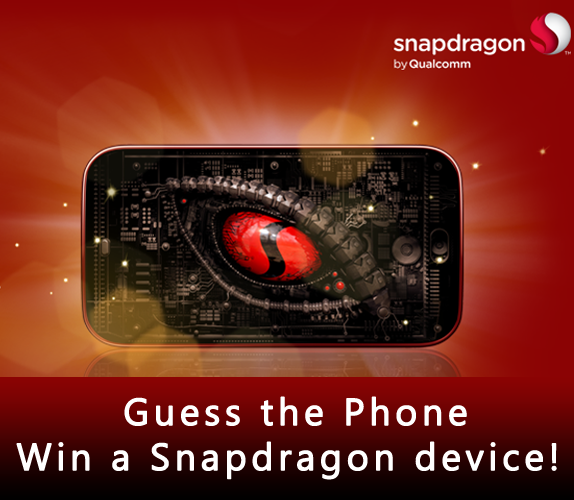 The Qualcomm Snapdragon Giveaway is back ! The response to the first giveaway was mind blowing. Thanks to you guys for sending in your entries from every nook and corner of India. And guess what we have yet another giveaway planned. All you have to do is Guess the Phone in the questions below and you can walk away with one Snapdragon device – the HTC One S
Sounds awesome right ? And guess what,  this is just the second contest in a series of several more contests and activities we will be bringing to you in the next few weeks in partnership with Qualcomm Snapdragon.
Dive into the contest below and send in your entry.
[HTML1]
You can increase you chances by posting on Twitter by mentioning @fonearena and @qualcomm_in and your answers to the questions along with the hashtag #snapdragon
For example : @fonearena @qualcomm_in 1a 2c 3b #snapdragon
Please make sure you pick the answers before you tweet.
In case you were looking for a clue , Qualcomm Snapdragon is present in several devices available in India.
We have announced the winner for the Giveaway #1 here.

This giveaway is sponsored by Qualcomm Snapdragon and is open to participants only in India. One winner will be picked in a lucky draw from all the valid entries. The contest will be open till July 15th 2012.