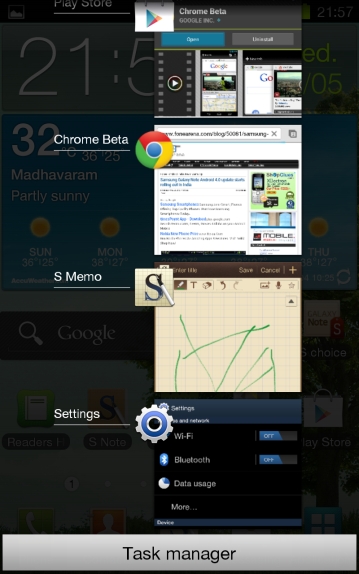 Samsung is now rolling out the Android 4.0 ICS update for the Galaxy Note in India and a few users have reported that a notification about an OTA update showed up on their phone. But many users have still not got the update and this short guide will tell you how to update your Samsung Galaxy Note to ICS using Kies software from Samsung
First make sure you have installed all updates available via OTA on your Phone.
Hit the menu key goto Settings->About phone->Software update->Update.
You must be connected to a WiFi network for the update check to work. You might see a message indicating an update or a No update available message.
The Galaxy Note unit we played with had not been updated recently and we saw an update for N7000DDLC1 for 36MB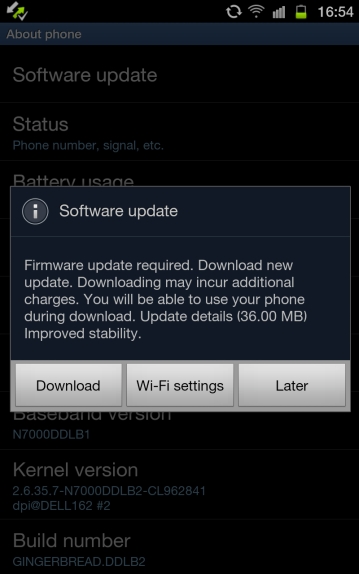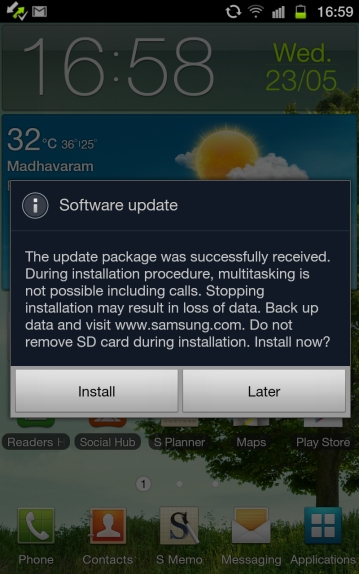 We are assuming you are one of those users who don't the ICS update the easy way , so you have to use Kies after the previous step.
Download Kies 2.3.1 for Windows   (87MB)
[Samsung Support site] , we have not sure if the Mac version works but the Windows version works fine.
The version of Kies is 2.3.1.12044_18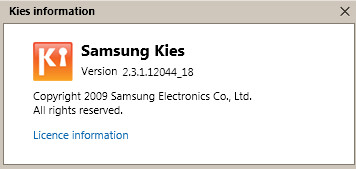 Once Kies is installed , connect your phone to you PC and launch Kies. Your phone will be detected and some drivers will be installed.
You should see the following message that indicates that a new firmware version is available.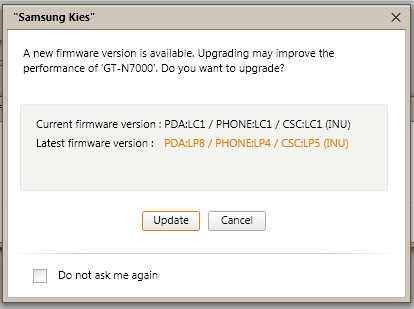 Click on update.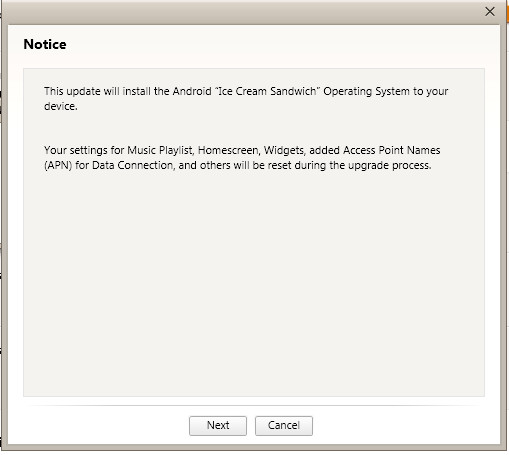 Wow , it is actually the Ice Cream Sandwich update. Hit Next on this screen.
Now you will next see the Caution screen. You need  to charge your phone fully for the update process. Make sure you take a backup of all our data as the update process might wipe your data.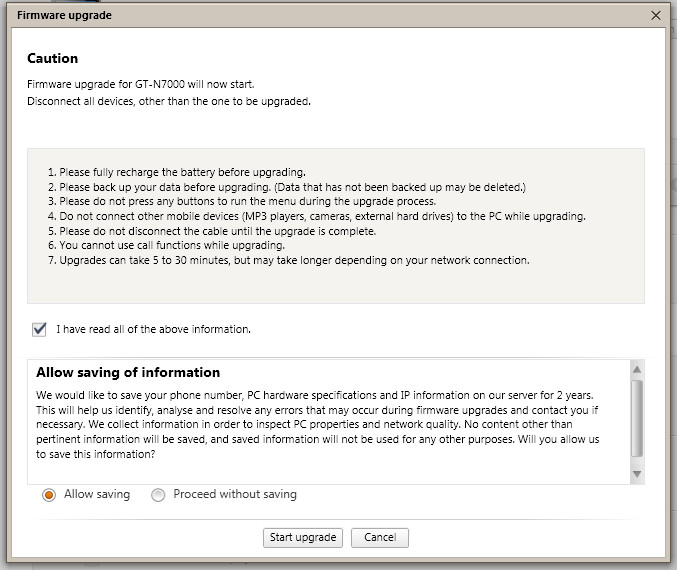 After you hit Start upgrade , it does take around 30 mins to 1hour for the update process to complete depending on your Internet connection. Have some patience and do not use your phone or disconnect the phone from your PC as you might have to start from the beginning.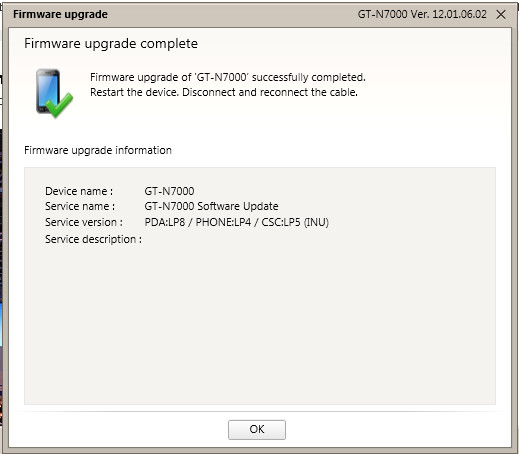 Once the update process is complete you are going to be on Android version 4.0.3 and Baseband version N7000DDLP4. Previously it was running N7000DDLC1. Now you can enjoy the features of Android 4.0 Ice Cream Sandwich on your Galaxy Note. The first thing i did was install the Chrome Beta app from the Play Store ! You can get to the multi-tasking view by holding on the home key.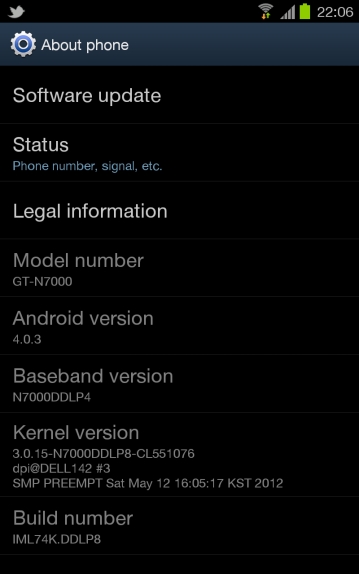 Hope you found the guide useful ! Do ask any questions regarding the update process in the comments below.