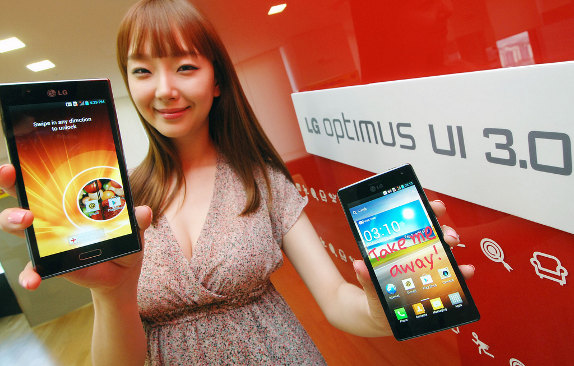 LG has unveiled its new Optimus UI 3.0 for its upcoming Android 4.0 (Ice Cream Sandwich) devices. It would bring new and enhanced key features, including Quick Memo that enables users to jot notes on the screen using a finger that also lets users share it with social networks or via text messages and e-mails. The new UI also include unique unlock functions, Voice Shutter, new camera features and more.
New features in LG Optimus UI 3.0
Ability to unlock the phone by dragging anywhere on the screen
New Pattern Lock allows users to preset the most frequently used function, such as the camera, which automatically opens once the phone is unlocked
Simpler version of Optimus UI 3.0 for new smartphone users which organizes the main applications so that they are the easiest to access
New Voice Shutter allows users to capture photos using only voice commands
Special camera feature enables users to pick up the best shot among multiple images including the moment just before the shutter button is released
New Icon Customizer provides an additional level of personalization by allowing users to set their own photos as icons and shortcut images
Download category in the menu for easier organization.
The Optimus UI 3.0 will debut on the LG Optimus LTE II launching this week in Korea, followed by LG Optimus 4X HD in June.