Summer vacations are upon us and that means mainly three things: too much heat, over stimulated kids and the urge to travel. The month of may being synonymous with exploration of the world around for kids and adults alike. Keeping that in mind, we've compiled a list of free and recommended paid iOS apps that you might want to use to make traveling more app friendly.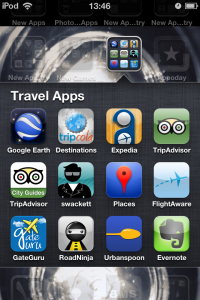 If you are traveling or planning to and like to plan ahead of time: the first thing you need is a place to visit.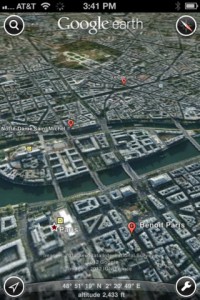 Google Earth is an app that help you see the place you wish to visit even before you set foot over there. A swipe of your finger and you cross oceans to a that place. The world is virtually available on the app helping you to view the place. But how about an app that helps you discover new places to visit? Something like a bucket list of places that one has to visit from the most popular to the niche places. Well, TripCola does exactly that…
Discover new places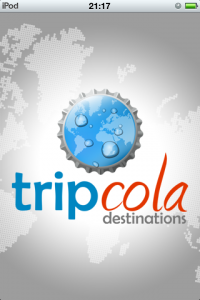 TripCola lets you explore the world around you and how… The beautifully designed app lets you mark and plan your next visit to the exotic location from the suggested locations in the Selected tab. A user can always search for 'that' location that they have in mind for more details. The app in itself has a lot of elements that are very well executed; like the tab of destinations that allows you explore a place with a map. Selected tab has the list of the suggested locations (which is updated periodically) that gives details of the distance from your current location. The app allows you to favorite, mark as visited and wish list multiple locations.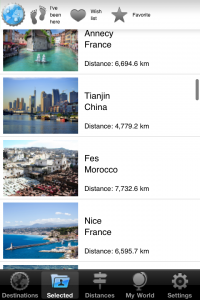 The feature that has a lot of potential but is under-utilized is distance. It allows you to discover new places with an impetus on distance from your current location. For example: if I wish to travel in a radius of not more than 2437 km then I have only four likely places. The only shortcoming of this feature is that it is very rigid in usability.
In other tabs the app is well-designed with familiar tabs of places you've been to, wish list, favorite, Facebook share and Wikipedia information. The settings allows you to select the distance between km and miles. It also features FB share and recommend tabs.
How do you travel there – For this part of the trip may we suggest an online or offline travel site/agent that you might be comfortable with.
Now, that the place has been decided and you are all booked to go. The next obvious step is how do you book hotels and more importantly narrow down to an accommodation of your choice.
Find the best accommodation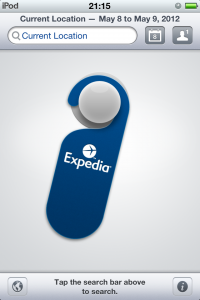 Expedia Hotels is a must have for any traveller. It encompasses a light-hearted animated theme which is the mood during a vacation. The app in itself can be utilized for in-depth hotel details. The search bar can be used to select a location of your choice but by default the app determines your location helping you with hotels around you.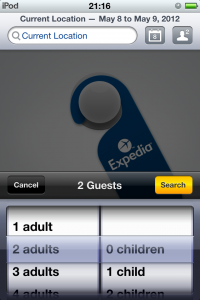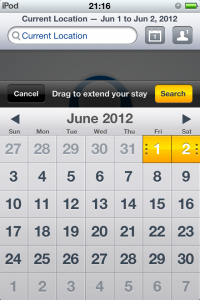 The main tabs at the users disposal are sort and filter hotels, calendar and number of travelers. The tab sort allows you to distinguish hotels by popular, price, rating and distance while the filter tab helps you narrow down a hotel with reference to pricing, rating and distance. Another added benefit of sorting the hotels is that the scroll bar in the app arranges hotels by your choice of sort and filter options. There are options to select the number of occupants in a room with a calendar widget to help with the days that you plan to stay.
Suggested Apps: Another great app from the same stable as Expedia is TripAssist that helps you plan the trip throughout acting as a thorough guide.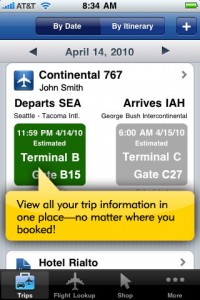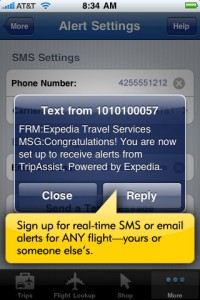 Track flights
Airports and flight delays can be a havoc. To track the flights and the airport updates in realtime can be a tedious a task. But, there are plethora of apps on the iOS platform to help you track the flights and stay up to date realtime. The two apps that top the list are GateGuru and FlightAware .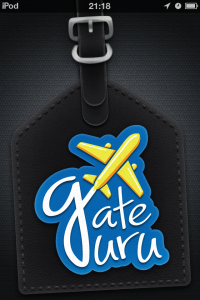 GateGuru is a very handy app when it comes to domestic flights. FlightAware is not that useful when it comes Indian flights and that is where GateGuru scores the most brownie points. Low-cost carriers are not available in FlightAware, for example: GateGuru gave the exact details of the flight with the stopover details for a Spicjet flight. Something that FlightAware was unable to provide.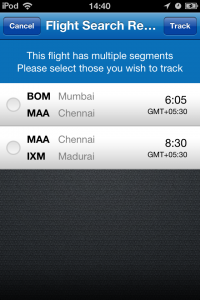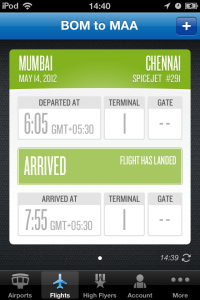 GateGuru features tabs like airports, flights, high flyers, account and more. Airport tab has an exhaustive list of airports around the world. You can search for the closest airport or distinguish it by flights. When you select an airport there is an option to 'check-in' into the airport. The airport interface has additional features like terminals, checkpoints, reviews and tips which can be very useful when traveling to a new location.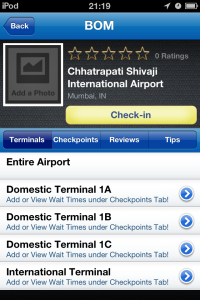 Making traveling fun is a tab that is high flyers. You can check in into airports and garner points for every travel/flight something many foursquare users will be accustomed to. The same requires you to sign-in to participate in the leader board race or playfully compete with your friends. In the current template a user would be able to write a review, check the map, clock their high flyer miles and check the leader board for that airport.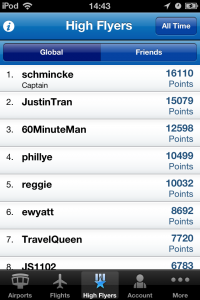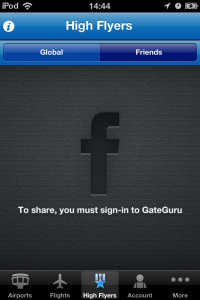 FlightAware (Preferred for International)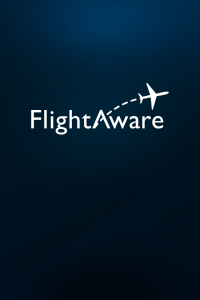 The functionality of this application is quite simple. It helps a user to track flight and check for the delays on any airport. A feature that is incorporated in the app is the ability to track flights by flight number, tail number and interestingly even by flight route.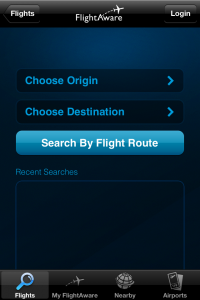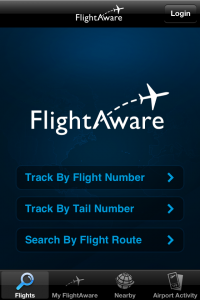 Additionally, you can add flights and airports alerts of your choice. Further on, you can customize it with personal alerts but that requires for the user to sign-up with flight aware and the same is highly recommended. The last tab that is present in the app is 'nearby' which as the name suggests locates the nearby airports which can be highly convenient.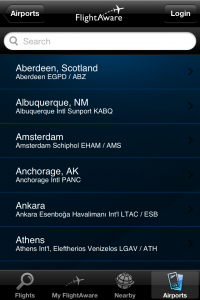 Tip: If you cannot view the map then switch off FA base.
Suggested apps: FlightTrack is one of the best apps on iOS for tracking flights and is available for $ 4.99.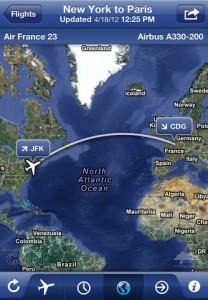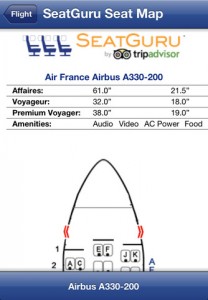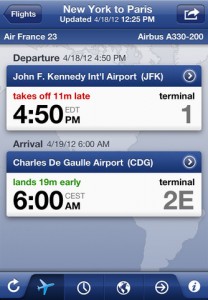 Check the weather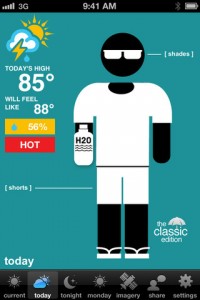 Swackett is by far one of the coolest multiple platform weather app that I've come across. The quirky app not only gives details about the weather like so many others apps. But gives a suggested wardrobe and what you might require to sustain/enjoy in that weather. The app has four screens: the first two suggest wardrobe for her and him with the other two dedicated to a fun element of quick facts with the uber cool dog and cat characters.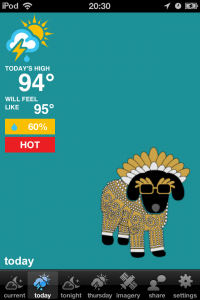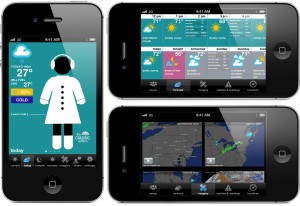 As evident from the screenshot it is nothing like the traditional pot-bellied man coming on to your screen talking in Greek & Latin. Instead the app gives by the hour detailed description of the weather with expected temperature with 'will feel like' description that takes into account the local scenario.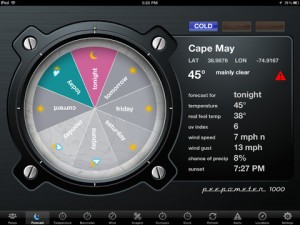 Suggested app: If you own an iPad and like a retro layout then another app from the swackett stable is peepometer which is available for $ 1.99.
Find local business, places and deals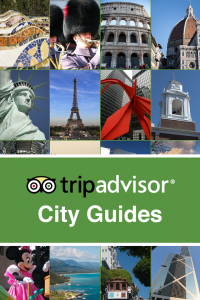 Rest that explorer in you for sometime and launch TripAdvisor for some excellent insights into the place that you are at. Similar to Expedia Hotels, it also features hotels around you and recommendations. But one can use the app to find restaurants in and around that place. Another feature that stands out is places to see which basically lists the attractions around you. The attraction might be a chai tapri (a local tea vendor) or a theatre and its all present in the app. Much of the reviews or the places listed are by user check-ins or reviews. An user can utilize the forums for more information of the area that you are in or visiting.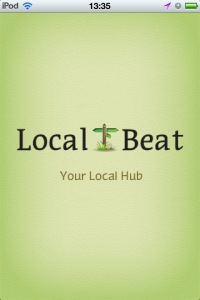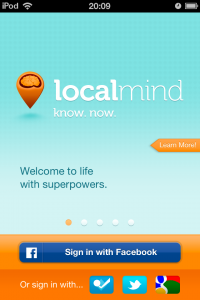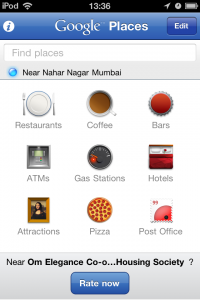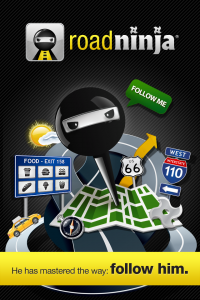 Suggested apps: LocalBeat, Localmind, Google Places and roadninja.
Share your journey
Instagram and Path are two excellent ways share across your favorite social networks in manner. While Instagram is a great way to share pictures in a tasteful manner. Path (currently available on iOS and Android) is like a private social network that allows for a user to share pictures, videos, music and more importantly thoughts with selective path friends or across social platforms.
The reason that I love both the apps is that it is instantaneous – click, edit, post thought and share. Personally, I tend to use Path more than instagram and it can credited to the excellent UI that the app offers.
From my personal archives on Path and Instagram: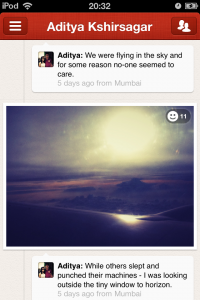 Instagram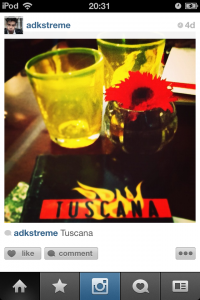 Suggested Apps: Evernote, Facebook Camera
Tip: Allow GPS to track location that can be later be integrated into a map with a software like iPhoto or allows for a location recall.
These are some of the apps that we think can make your journey app friendly. Think we missed out on something? Do let us know what you feel.