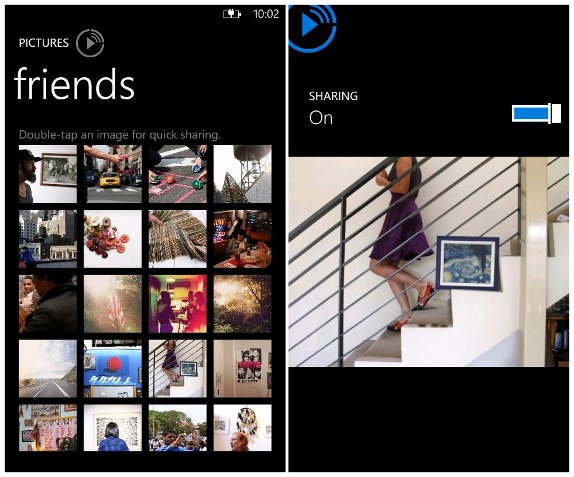 Nokia has launched Play To app for Lumia phones in the Nokia Beta labs. This app would enable you share your photos and videos from your Nokia Lumia phone to your DLNA-capable devices (TV's, BlueRay players, Mediaplayer in Windows 7, etc…) over your Wi-Fi. The app is already available for Symbian phones.
They plan to update the app with music sharing and new feature that lets the Lumia handset to act as a DLNA Media Server. This feature would let you  watch videos or view images from the phone on Microsoft Xbox360, Sony PlayStation 3 and other DLNA capable devices.
Download Nokia Play To for Nokia Lumia devices (Lumia 900, Lumia 800 and Lumia 710) from the Nokia Beta Labs for free.