Samsung launched the Android Beam handset at MWC in Barcelona. The successor to the original Beam packs in a 15lumen projector capable of projecting video / images at upto 640 x 480 resolution.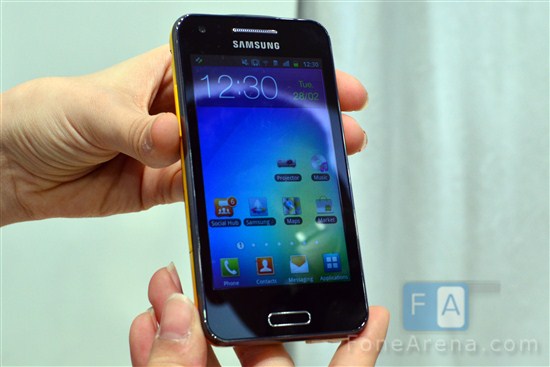 While you get a portable projector with your handset , you'll have to make do with the fairly average specifications of the Android Gingerbread powered handset.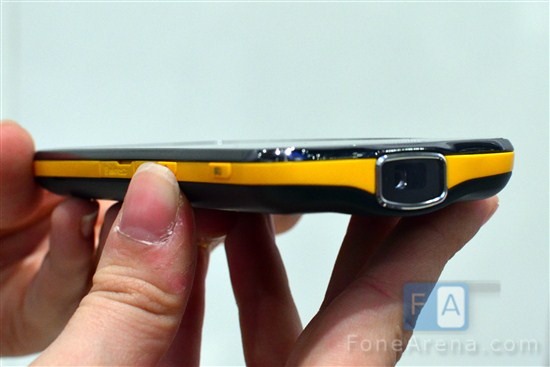 A 1Ghz dual core processor , 4″ LCD screen and a promise for an update to Ice Cream Sandwich is what comes with the Samsung Android Beam.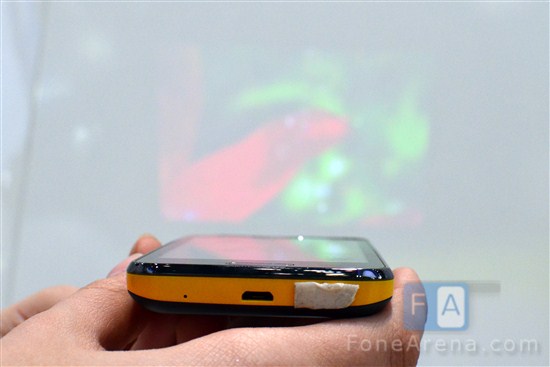 The projector which outputs at 15 lumens can project upto a 50″ screen at 640x 480.  Results are decidedly less impressive when in brighter environs as can be seen above.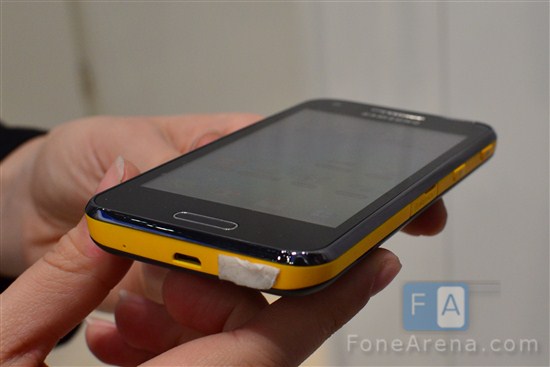 We're not too big fans of the yellow and black plastics used on the Beam which makes it look pretty tacky though the rubberized back is a nifty addition. The specifications include 768 MB of RAM , 5MP camera and 8GB of storage onboard.