NEC is a good manufacturer, I remember getting their tablet running touch Windows XP, it was a great device, I also used some of their chips while doing my research on Microprocessors and Micrcontrollers, but they have not been very active in the international markets from quite some time now, but as the mobile industry is booming with the help of Android, NEC have decided to come back to action and will be showcasing three interesting devices this MWC running the latest Android 4.0.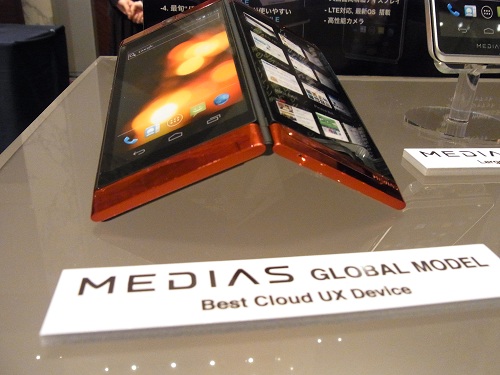 We have seen many foldable dual screen devices lately, the  Kyocera Echo was a big flop, and the second never saw day light, it was the imerj concept which Engadget had reviewed last year. Anyways this dual screen device is different, it has both the screens outside instead of inside, which means when you are using it as a normal phone, there is another display just behind it where you will be holding it. I am really confused here, won't it affect and press something by mistake when we are holding the device, also there is a possibility of the display getting affected when we place it on the desk or somewhere else.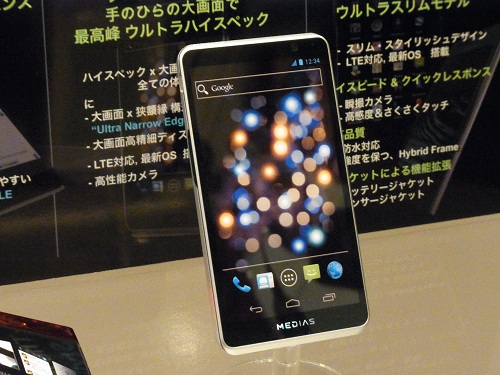 The rest two devices are normal Android phones, whose displays are real huge and one of them also is water resistant, both these devices look promising and have brilliant displays. Anyways we will be seeing all these three devices at MWC which is not far away and will give you more information about it. All these three phones are running Android 4.0 and do not have any physical or capacitive buttons just like the Galaxy nexus. These devices were showcased in Japan before it is launched officially at MWC. stay tuned as we will be giving you information of these devices as soon as MWC begins and these devices are launched.
Source: TheVerge