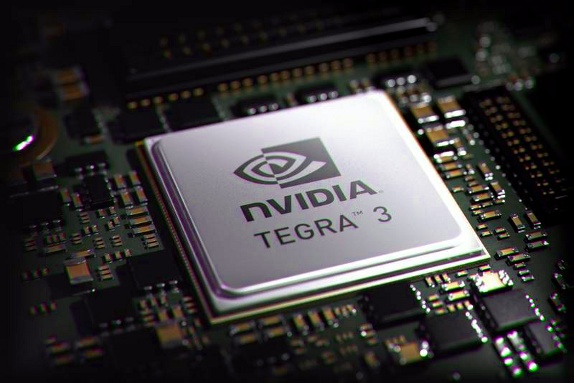 HTC to unveil their first Quad-Core Tegra 3 Android tablet at MWC 2012, according to a Chinese Newspaper report. Last week Nvidia unveiled the world's first Quad-Core Tegra 3 processor for tablets and mobile phones. The new Quad-Core Tegra 3 CPU is said to offer PC-class performance levels, better battery life and better mobile experiences (Better web experience, faster applications and multitasking) in tablets and mobile phones.
This paper said that this quad-core tablet is expected to launch before Microsoft's Windows 8 OS that is scheduled at the end of the Q3 2012. It also said that one of the 2 phones that would be unveiled would also feature Quad-Core Tegra 3 CPU. The image and specs of such a device called HTC Edge said to be powered by AP30 Tegra 3 CPU from Nvidia emerged recently. This device is also said to have HD 720p display, Bluetooth 4.0 and Beats Audio. The other phone might be the rumored HTC Ville. HTC has been using Qualcomm CPU till now with the HTC Sensation / Rezound featuring 1.5 GHz dual-core Qualcomm CPU.
Asus has already announced their Quad-Core Tegra 3 powered Eee Pad Transformer Prime Android tablet last week that is expected to be available this December.
via: Digitimes