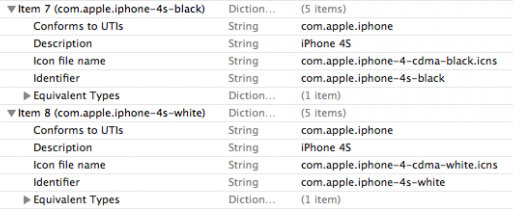 We already saw the Apple iPhone 5 and 4S names appear on Cincinnati Bell. Now Apple has accidentally revealed the iPhone 4S name in the latest iTunes beta that was released on Friday.
The phone is described as the iPhone 4S but it uses the same icon as the iPhone 4 CDMA which suggests that it should look very similar to the iPhone 4 if not exactly the same.
The picture of the iPhone 4 might just have been a placeholder but rumors suggest a phone that looks similar to the iPhone 4.
Even though the design and dimensions might stay the same, we could expect to see some hardware changes like the difference between iPhone 3G and 3GS. But since it's supposed to be a cheaper model, its quite possible there would be no change at all.