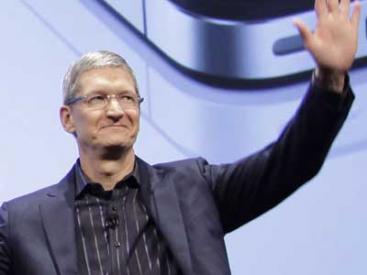 AllThingsD is reporting that Apple is going to hold its next big launch event on Tuesday , October 4th . And what else could Apple launch other than the next iPhone rumored as the iPhone 5 ? AllThingD has got the information from "sources close to the situation". The device is expected to hit stores within few weeks after the announcement. This will be the first major product launch event for Apple after Steve Jobs resigned as CEO and Tim Cook took over.
While we expect Tim Cook to launch the product , a guest appearance by Jobs could be that one-more-thing which is pretty common in Apple product launch presentations. But it would certainly be interesting event to watch out for. While the iPhone 4 was plagued with the Antennagate controversy ,  Apple has managed to sell millions of iPhone 4s worldwide and the company even managed to finally ship the white version of the device few months ago. The new iPhone is expected to run on the latest version of iOS 5 which is currently available as a beta to developers. It's not clear if the device will be known as the iPhone 5 or iPhone 4S as there have been rumors about a cheaper iPhone as well.
iPhone fans , are you looking forward to the iPhone 5 ? How many of you have decided to pickup an iPhone 5 considering it's coming soon !