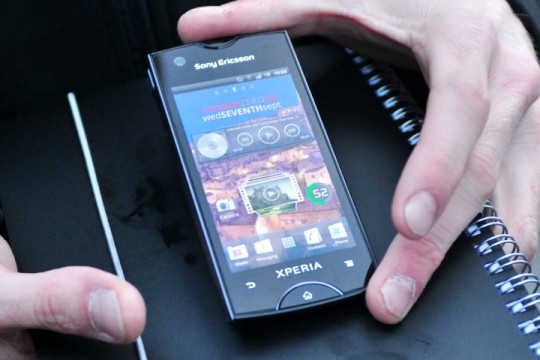 On Wednesday I attended a Sony Ericsson event where I had some hands-on time with new XPERIA ray and XPERIA arc S which has a beta version of Gingerbread 2.3.4 update. This update will bring about a number of improvements and features, including the ability to record still pictures in 3D.
As the name implies, the XPERIA arc S is a refresh of the XPERIA Arc. If you have read my review you would be aware by how impressed I am by the original arc. But I also questioned whether it would be able to withstand the onslaught of dual core flagships by Samsung and HTC. Well for better or worse, it is exactly the same device as the original Arc with a higher clock speed. It certainly feels speedy but so was the original Arc. It will ship with Android 2.3.4 and comes with Sony Ericsson 3D sweep panorama which I will touch on below.
Despite the fact that there are currently no XPERIA smartphones on the market with dual camera modules, the aforementioned 2.3.4 update will bring to Sony Ericsson XPERIA smartphones a unique feature (on smartphones at least) to capture 3D images and view them on a 3D compatible HDTV via HDMI connection.
So how does a phone with a single camera module take a 3D image? Sony Ericsson did not elaborate, but this is achieved by sweeping the phone horizontally, much like what you would do to capture a stitch panorama picture with a compatible Sony Cybershot digital camera. We were advised that mounting it with a tripod will yield the best result (unsurprisingly), but the image produced was still sharp despite being shot handheld.
We were shown a couple of still 3D images recorded with a XPERIA arc S on a Bravia 3D TV. While I am not a fan of 3D, I came away impressed by phone's ability to record images with 3D effects. I have some theories on how this is achieved, but none were confirmed by Sony Ericsson's rep.
No date has been confirmed but the 2.3.4 Android update for XPERIA smartphones will roll out from October 2011 in selected markets.